Everything You Need To Know About Mission Shakti
Indian Prime Minister Narendra Modi addressed the nation today and announced a successful test fired of a sophisticated satellite missile in – Mission Shakti and destroyed a Live Satellite flying in low – Earth orbit by India from the Odisha's APJ Abdul Kalam Island launch complex.
The successful space mission made India the fourth nation after Russia, US and China to acquire a modern and special capability, which made it a "Superpower". The Prime Minister also assured the International community that the capability is India's defense initiative for the security of the nation and will not be used against anyone. He also stated that we are against arms races in the space and this test will not breach any treaties or International laws.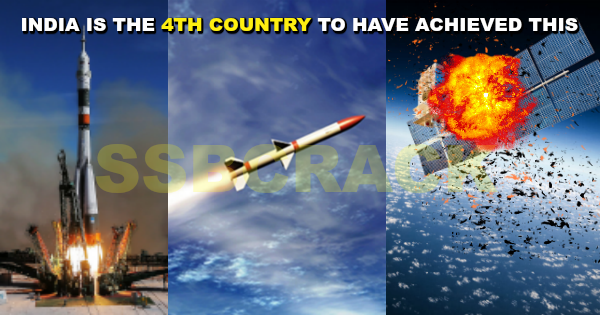 The test was conducted by a team of scientists of DRDO and ISRO as a joint programme who were able to accomplish it within a span of 3 minutes by shooting down the satellite which was orbiting at an altitude of 300 km. and the significance lies in the fact that India has successfully been able to demonstrate its capability to interdict and intercept a satellite in outer space based on indigenous technology.
DRDO used the Ballistic Missile Defense interceptor along with the technology where India has developed capability, thus making it an appropriate choice to ensure achieving the objectives set out in the mission. To destroy the satellites, Anti Satellite Weapons (AST's) are created.
The Chairman of DRDO stated that we have mastered anti satellite capability and we can hit the satellites at long ranges within few centimeters accuracy.
Mission Shakti is expected to burnish the nationalist credentials of the Prime Minister and the NDA which has been putting emphasis on indigenously developed technology, enterprise and skills.
So far, India has undertaken 102 space craft missions and today's test was done to verify India's capability to safeguard the space assets. The test was timed according to the degree of confidence that the nation could build to ensure the success in the mission and without any intention of entering into an arms race in the outer space.