5 Best Places To Do Street Shopping In Mumbai
Mumbai is a city known for its never-ending charm – the amazing people living here, the monsoon's madness, its local food Vada-Pao, the local train and redefining the idea of street-shopping. Mumbai is a City of Dreams.
If you ever plan to visit the city, just make sure to keep a notepad ready with you because the to-do list and places to visit's list is too long to remember. From shoppin to club to food, Mumbai has a lot in its vicinity for you to explore this never-sleeping city.
But, as of now we will focus only on the topic which is favourite of all Ladies and Girls out here. Yes, this is about Shopping and as we all know, it takes up a lot of time for ladies to COMPLETE their Shopping, so, we bring you the list of top liked & visited shopping places from Mumbai which are famous for reasonable costs.
5 Best Places To Do Street Shopping In Mumbai
Hop In!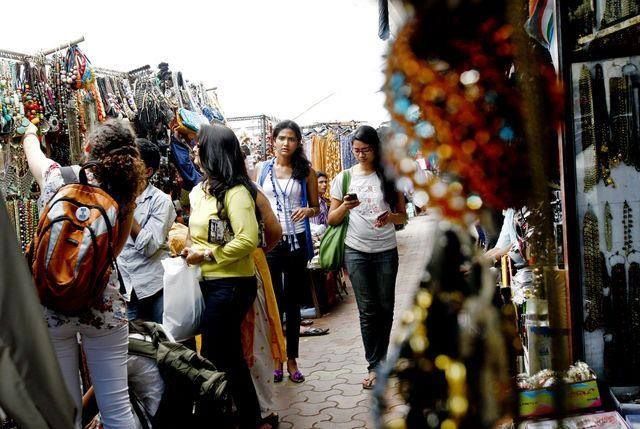 Colaba Causeway Market: The most famous place for Street-Shopping in Mumbai is the Colaba, the same place where the famous "Leopold Cafe" is. Colaba is always on top of the list for street-shopping because your trip can never be a complete one if you don't visit the place. Having Taj Mahal and Gateway of India at a walking distance, the entire road is filled with small shops and rod-side vendors dealing mostly in Junk Jewellery alongwith Shoes, Handbags, Watches, Sunglasses, Dresses, Clothes. It is one such place where bargaining is a real game and you need to be a level up for it in Colaba to get yourself a good deal. If you wish to grab some bear and food while shopping, Leopold and Mondegar Café are close to Colaba – take a break and go for another round.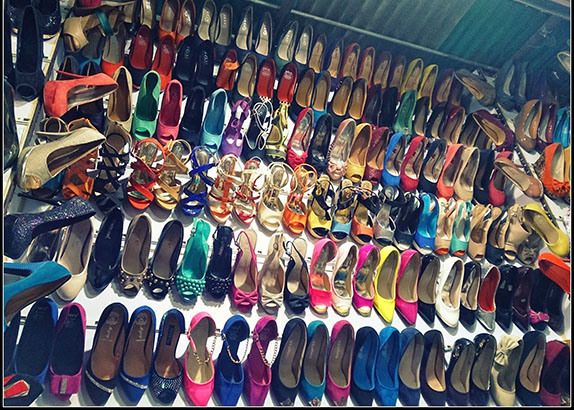 Linking Road: Thinking about Shoes in Mumbai, simply visit Linking Road. Jaw dropping collection and so affordable prices, this place has to offer. Linking Road is a part of Bandra; a hub not only for shopping but Food, Pubs and Cafes too.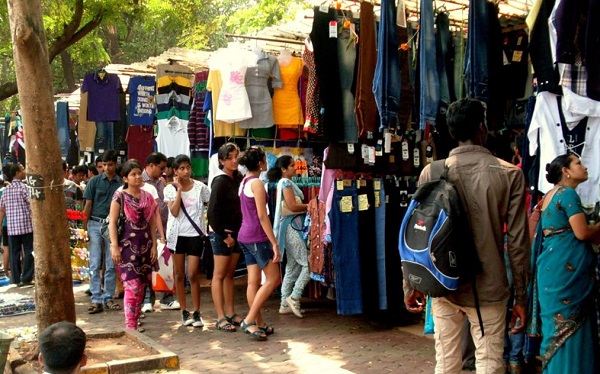 Fashion Street: The oldest and most visited street for shopping in Mumbai. No wonder why, it is always so crowded. If you are looking for Expensive-looking but inexpensive Denims, Trousers, Footwear, Dresses, Tops, fashion Street has everything to offer you. It opens a little late in the morningBeing a part of old-Mumbai, it is still very beautiful and makes it amazing to just walk around too. And if you are a book-lover, it offers you pre-owned books at throwaway prices.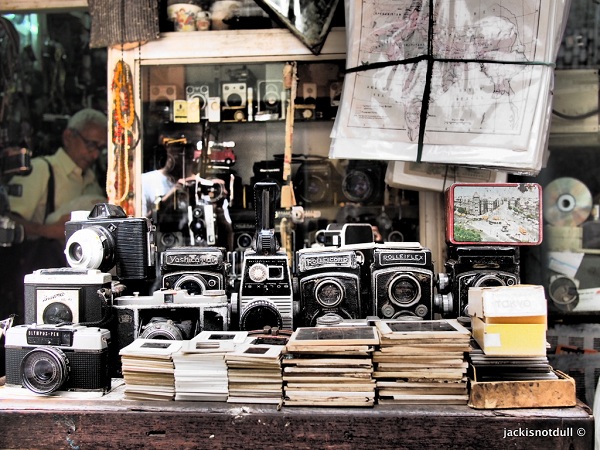 Chor Bazaar: If you feel that street-shopping is all about Clothes and Accessories, then take it. There is a place in Mumbai that will prove you wrong. Chor Bazaar, dating back to British Rule, is one of the busiest market in Mumbai. Old Buildings, Cramped Streetsand Antique Stores, the place still retains the old charm of the city. It sells Artifacts, Brass Statues, Typewriters, Reeled Cameras, Tape-Recorders and other collector's items.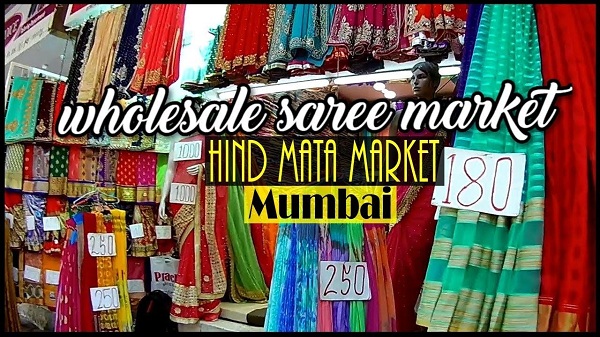 Hindmata Market: Situated in Dadar, the Hindmata Market specializes in Indian Dresses. Its not about the Quality but the value for money here. Some stores here sell Materials, Sarees and Dresses in different ranges.If you are here, be ready for some treats.
So Folks, this is the list of top 5 places in Mumbai for the best quality shopping which is worth the money, time and effort. Make sure that you are good in bargaining because, these places are perfect for your bargaining skills. Go and shop your heart out.