World's Tallest Monument 'Statue Of Unity' In India Unveiled
Today, world's tallest monument 'Statue Of Unity' was unveiled by Indian Prime Minister Shri Narendra Modi on the occasion of the birth anniversary of Sir Patel. It is surrounded by a 12 sq. km. artificial lake. This statue is approx. 182 mts. tall, which is twice the height of Statue Of Liberty in America. Statue of  Unity portrays Sardar Vallabhbhai Patel, an independence era leader and India's first home minister.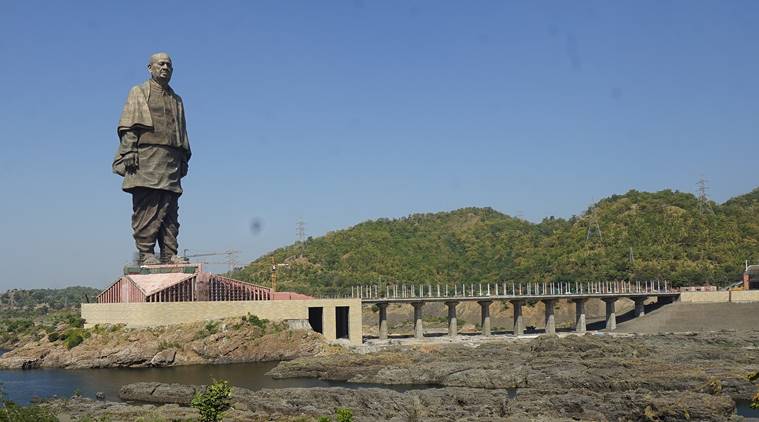 Sardar Vallabhbhai Patel is known as 'Iron Man' of India. This statue is built in Sadhu Bet, near the Sardar Sarovar Dam in Narmada district Gujarat. The project is contracted by Larsen & Toubro and designed by designed by Indian sculptor Ram V. Sutor.
Other statues worldwide are:
Spring Temple Buddha – 128 mts.
Statue Of Liberty – 93 mts.
Christ, the Redeemer – 30 mts.