Why is DIWALI celebrated?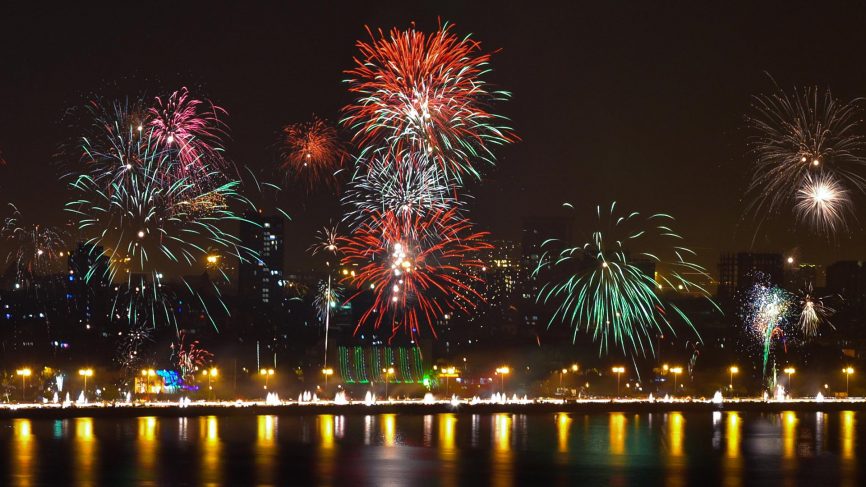 Diwali, one of our favourite and the most awaited religious Hindu festival in the country. Diwali is well known as the FESTIVAL OF LIGHTS and that is the reason why everywhere we light LAMPS and DIYAS during the festival, be it a STREET, HOME, SHOP, TEMPLE, MARKET, etc. Diwali means Rows Of Lighted Lamps.
People of Hindu religion and other faiths wait eagerly for this special festival. Preparations begins almost a month by deep cleaning our Houses and Work Place and then decorating it with Lights, Diyas and other decorative items which brings in the calm, peaceful, scented and fresh feeling amongst everyone and purchasing gifts, sweets and new clothes.
Why is DIWALI celebrated?
The annual festival falls in the month of October or November and is celebrated by Hindus, Jains, Sikhs and Newar Buddhists, although for each faith it marks different historical event and stories but all beliefs represents one symbolic victory of LIGHT over DARKNESS.
Hindus: One of the most commonly believed faith is the return of Lord Rama with his wife Sita and Brother Lakshman after 14 years of exile and killing of Lanka's Evil Demon RAVANA. Many Hindus believe and associate the festival with GODDESS LAKSHMI, the wife of LORD VISHNU believing that the night of Diwali is when Lakshmi got married to Vishnu. East Indian Hindus worship Goddess Durga , BRAJ region's Hindus in Northern India, parts of Assam, Southern Tamil and Telugu view Diwali as the day the Lord Krishna overcame and killed NARKASURA.
The JAINS: In Jainism Diwali is celebrated in observance of MAHAVIR NIRVANA DIVAS, the physical death and final Nirvana of Mahavir. Despite different traditions, Diwali is still practiced in the same way as Hindus but the focus remains towards dedication to Lord Mahavir. The Lamp lighting first started in 527 BCE on the day of Lord Mahavira's death where 18 Kings who had gathered to hear the final teachings of the Lord proclaimed to lit the lamps in remembrance of the "GREAT LIGHT , MAHAVIR". The Jain's traditional beliefs of Diwali and its significance to Jainism is reflected in Historic Artworks.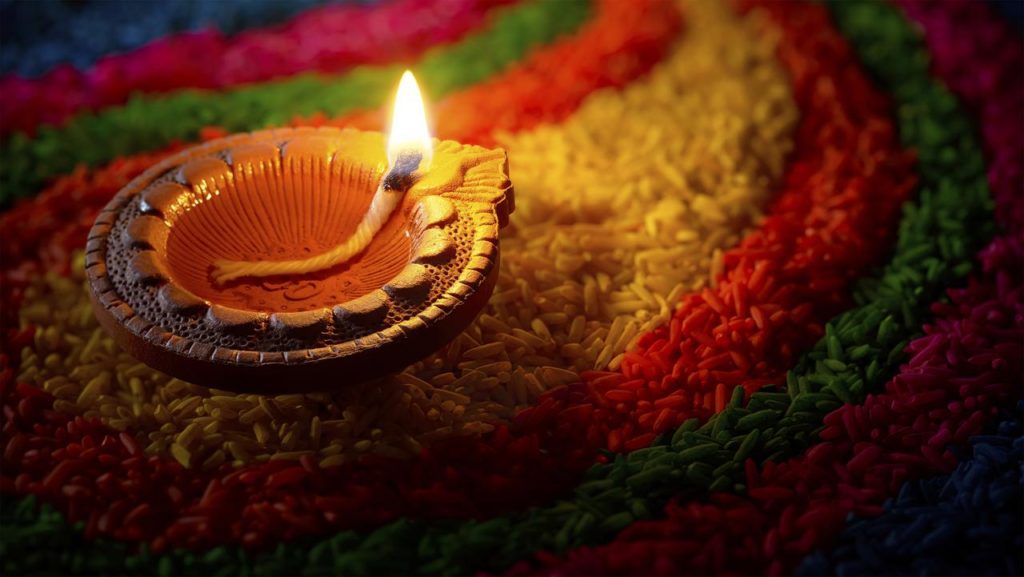 SIKHISM: Diwali for Sikhs marks the celebration of  BANDI CHOR DIVAS  to celebrate  the release of GURU HARGOBIND from a Mughal Emperor Jahangir from the Gwalior Fort prison and arrived at Amritsar's Golden Temple. Diwali in Sikhism is celebrated to mark 3 events: The Founding of Amritsar in 1577, The release of Guru Hargobind and The Martyrdom of Bhai Mani Singh in 1738 as he failed to pay a fine for celebrating Diwali and later refused to convert to Islam.
NEWAR BUDDHISTS: Diwali is not a festival for most Buddhists. The Newar people of Nepal celebrate Diwali by worshipping Goddess Lakshmi because they are Buddhists and revere various deities in the VAJRAYANA tradition. Their Diwali celebration reflects the freedom granted in the MAHAYANA Buddhism tradition to worship any diety for their worldly betterment.
Diwali festival includes 5 days long celebration which are celebrated with joy and enthusiasm. The 1st day is famously known as DHANTERAS where people buy New Utensils and Invest in GOLD, 2nd is NARAKA CHATURDASHI /CHOTI DIWALI, 3rd is BADI DIWALI/LAKSHMI PUJA  or the main day, 4th  is GOVERDHAN PUJA, 5th is BHAI DOOJ. Each day has its own cultural & religious belief.
Diwali, being the most awaited festival of all brings a lot of blessings and happiness. People burn crackers and share good vibes with each other. It indicates the victory of God over Evil, Good over Bad, Positive over Negative as well as start of a new season.