TOP 7 SUV CARS UNDER 15 LACS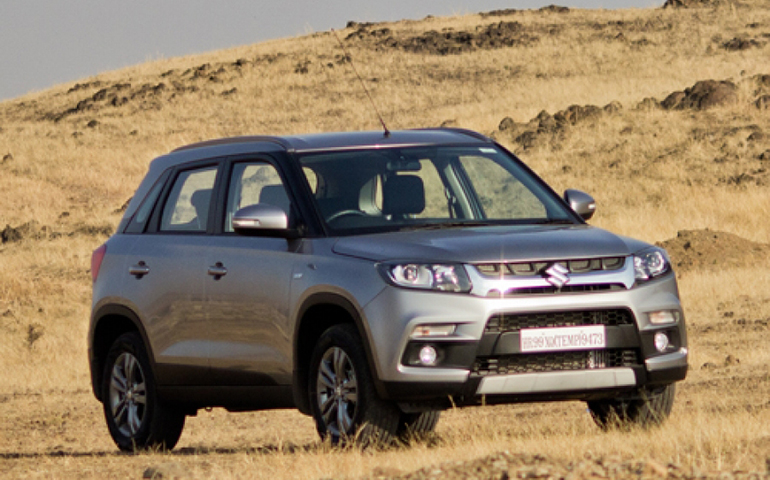 SUV's in India are slowly and steadily gaining popularity as per the increase in comfort level, compared to Sedans and Hatchbacks.
Because of the comfort and luxury,  gone are the days when SUV's were just used for off-road trips. In the past few years, it has successfully converted into a passenger lifestyle vehicle with a growing demand. SUV's earlier were sold at high prices but now they are as affordable as an luxurious household item. Because of the big cabin space and a great comfort they are now comparable with Sedans.
TOP 7 SUV CARS UNDER 15 LACS
Here we are listing out the top SUV's which you can buy under 15 lacs.
DATSUN GO CROSS: Launched in September 2018, this SUV has an engine of 1.2 litre petrol and has topped the list. It is based on Go+ compact MPV and was showcased in 2016 Auto Expo. The transmission choice will likely be a 5-speed manual with an optimal CVT gearbox. It ranges between Rs. 5-7 lacs.
MARUTI SUZUKI JIMNY: Hope you all still remember the Maruti Suzuki's GYPSY. Jimny will be the replacement of it. Planned to be launched in 2019's first half , having an engine option of 1.0 litre turbo petrol engine as well as 1.3 litre turbo diesel, both mated to a 5-speed manual gearbox is priced between Rs. 6.50 to 8.50 lacs.
VITARA BREZZA: Brezza recently got a facelift version with same diesel engine. The company has planned to launch the petrol version in November 2018 with either Ciaz's 1.4 litre natural aspirated unit or Baleno's RS's 1.0 litre booster jet engine, with a price range between Rs. 6.5-9 lacs.
HYUNDAI CARLINO: Based on Elite I20's platform, Hyundai enters in the sub-4m compact SUV segment. Planned to be launched in June 2019 with 1.2 litre petrol engine, paired with 5-speed manual gearbox and 1.4 litre turbo diesel engine having a choice of either 6-speed gearbox or a 4-speed automatic transmission ranging between Rs. 7-11 lacs.
TOYOTA RUSH: A mix up of Hyundai Creta and Renault Duster fighter, the car is already on sale in Indonesia and Malaysia with only 1.5 litre petrol engine and will enter Indian market soon. In India. It is expected to gain1.4 litre turbo engine too. The petrol engine might have a 5-speed manual gearbox and is ranged between Rs. 8-12 lacs.
VOLKSWAGEN T-CROSS: A Polo based SUV from Volkswagen, the car will launch in 2019 in India with either 1.2 litre turbo petrol engine or a 1.5 litre turbo diesel engine with a choice of one manual and one automatic gearbox with either engine and is ranged between Rs. 8-12 lacs.
ALL NEW TATA SAFARI-STORM: One of the SUV cars which no one is really sure about. Reports say that the car will be redesigned because of which it is expected to get expensive. While the images of the new car are not available, it is expected to be launched in June/July 2018. The car is expected to have only one engine of 2.0 litre motor. Paired with 6-speed manual transmission unit, the car price ranges between Rs. 10-15 lacs.
These are the top SUV's which you can opt for but it is still recommended to check your budget first, then the brand and lastly the model and color. Work on it step by step and get assured of the best purchase.