TOP 7 HAUNTED PLACES IN INDIA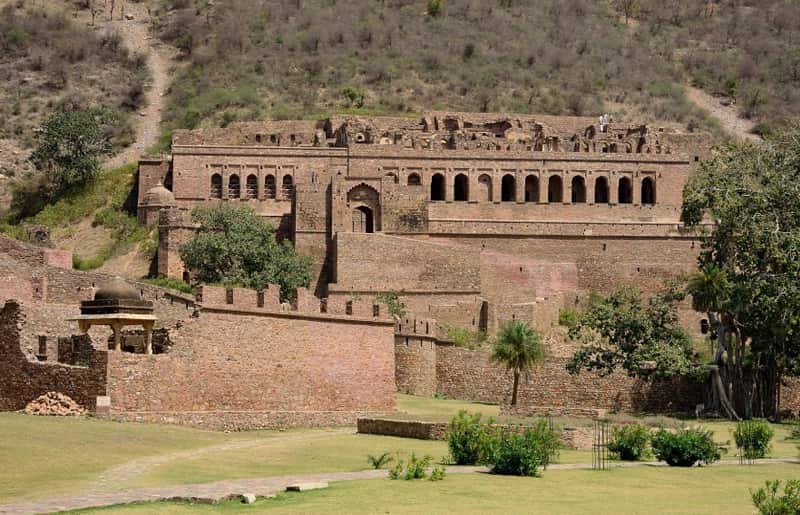 The curiosity to find out more and more about an unknown has inspired people to travel in the corners of the world since ages. While some feel an adrenaline rush others prefer to stay away.
India, the land of thousands of untold stories, stores its own share of such destinations.
Here we bring up to you the list of 7 most haunted places in India, check out how daring enough you are to explore.
BHANGARH FORT, RAJASTHAN: Bhangarh and its ruins are closed for visitor from sunset to sunrise. It is an abandoned town in Rajasthan with majestic forts and is one of the most haunted places in India. People believe that the roofs of the temples and houses fall down the moment they are built. Those who have stayed overnight have heard footsteps and screams of a woman.
DELHI CANTONMENT, DELHI: The most beautiful spot during the day in Delhi becomes the most haunted spot during Nights. It is said that the road that leads to delhi Cantt. has a notorious hitchhiker, who walks aimlessly, wearing white, waving at passerby to stop the cars. It is believed that those who gave him the lift were never seen again and those who don't stop have reported to see a woman running parallel to their window until they reach Delhi Cantt border.
DUMAS BEACH, SURAT, GUJARAT: The black-sand beach in Gujarat was once a cremation ground. The cheery morning atmosphere fades away after sunset and by night locals avoid the beach as much as possible. From shrieks to whispers,  people have reported to hear haunting sounds coming from Dumas. Some believe that the black sand are the ashes of the burned corpses and dogs are reported to bark whole night. Everything about this beach makes it the last place to visit at Night.
MUKESH MILLS, MUMBAI: This Mill was built in 1870 and was shut down in 1980 after a massive fire. The Mill was left in an eerie state. Now, its one of the major location to shoot Bollywood films. Several stars and crew members have claimed to witness paranormal activities in some areas of the Mill. Some have decided to never visit the place, others who do visit, pack up before sunset.
SAVOY HOTEL, MUSSOORIE: The story began in 1911 when a spiritualist Miss Frances Garnett-Orme was poisoned in the Savoy and the mystery remains unsolved. Guests have reported to see her around the hotel and heard her footsteps.
RAMOJI FILM CITY, ANDHRA PRADESH: The famous studio and one of the largest film complexes in India also is reported to be a haunted place where some spirits roam around and the hotels in the area. Built on a battlefield, the complex is surrounded by dead soldier's spirits that are active on the field. Props and Crew Members falling down on the ground , Odd marks on the mirrors, food scattered around are some of the complaints reported in the studio.
RAJ KIRAN HOTEL, LONAVALA: One of the most popular wedding getaways for residents of Pune, Raj Kiran Hotel is small but full of intrigue. There are particular rooms and areas where guests have noticed paranormal activities and holiday-goers have faced worst fears of seeing unexplained blue rays near the bed and bed-sheets being pulled off forcefully.
So peeps!!!!! Got Goosebumps? Felt Scary ?
Time for some traveling, Right??