Top 5 Diwali Gifts Under Rs. 5000 For Boyfriend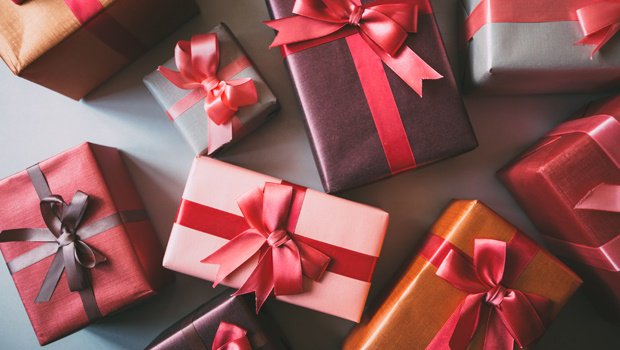 While you have been running here and there putting together Diwali gifts for friends and family, finding the best decorations and planning outfits for the festive days, have you forgotten to buy a gift for your loveable boyfriend? You must get something special to add a little festive cheer to their life.
And if you have no time to go hunt for the perfect gift, check out below our latest Diwali gifts for men and select one.
5 Diwali Gifts Under Rs. 5000 For Boyfriend
ARM REST GADGET ORGANIZER:
A man works 6 days a week but on weekends TV and couch becomes a love, be it a late night or a Sunday noon and if you are successful enough to gift them a reason to never leave the couch for finding remote or bend over to keep the coffee mug, believe it, you have won your man's heart. The gadget organizer is beautifully designed in a cloth so it sits on the arm rest of a sofa which can hold the remote, mobile phones, newspaper, etc. It also has a hard top where he can keep a coffee mug and a popcorn tub.
BEARD CARE COMBO:
Beards are the latest trend in Men's fashion and every woman loves it. The combo comprises of beard and moustache oil and argan carrier oil which provides a desired smoothness shine as well as nourishment. The oil is designed to soften, condition and clean the beard and moustache which contains a special blend of essential oils of lemon, ginger and lavender. The argan oil is a serum which helps soothe dry skin beneath the beard and controls the frizz.
FLORAL CUFFLINKS:
Help him shine bright on those tuxe poker nights with the elegant black and white cufflinks that is surely going to add a glamorous yet traditional touch to his outfit. The flower inspired pattern on the monochrome will make him stand out in the crowd.
KURTA:
This Diwali go a little easy on your man. Gift him a traditional wear which will increase his charm and make him feel how special and lucky he is to have you in his life. Make him feel special. The traditional wear can easily be worn on every special occasion which will make him realize how much you love him every time he wears it. His traditional avatar will definitely make you fall in love with him a little more making him the center of attraction.
BOTANICAL BRACKET COASTER:
Whether you are celebrating Diwali as a couple or inviting your friends and family, the glamorous coasters are something you will definitely need. The vibrant coasters with beautiful edges and curves from the botanical line in a marvelous pattern have ethereal feel. The coasters are perfect for beer mugs too.
So girls out there, I hope this will surely help you this season to make him feel loved. Check them out and gift one of these latest gift items. Do not forget that you can also go for DIY gift ideas too.
HAPPY DIWALI!