7 Safety Tips For Holi For Kids & Adults
Holi is here and we are all set to enjoy our day by playing with colors. However, here are some of he safety tips for Holi for kids and adults which you cannot MISS!
Safety Tips For Holi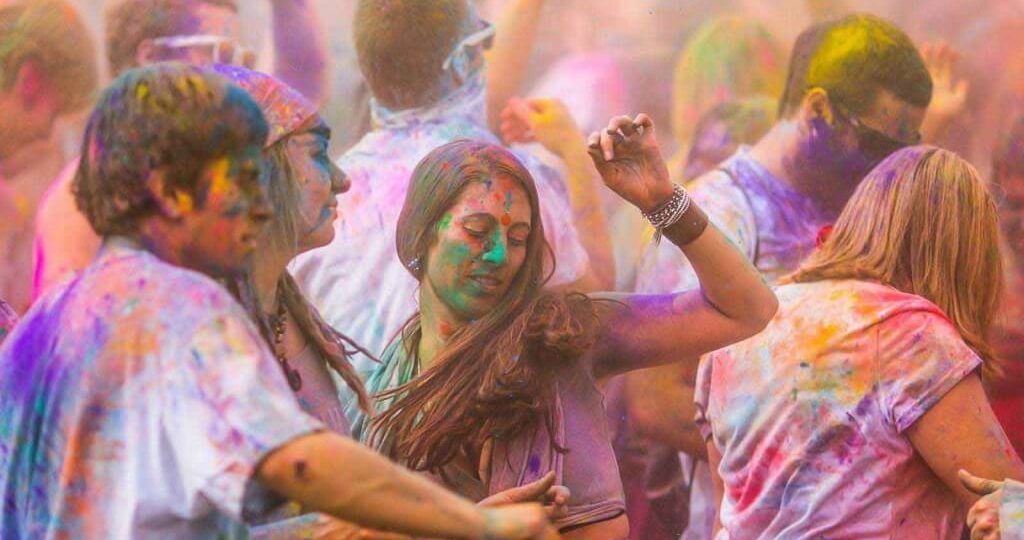 Try to play Holi only with an organic colors. Organic colors are made of natural ingredients and do not have harmful chemicals in it. this does not harm the sensitive skin of kids and also adults. Thus, you can play Holi safely all through the day as much as you want without having to worry about your skin.
Never compromise with your eyes. Always try to cover your eyes when you are playing with colors. The colors you use might get into your eyes and harm your eyes in a lot of ways. thus, you must always wear sunglasses, shades, or eye protectors while you are playing Holi so that your eyes do not come in contact with colors.
Before going out, apply lotion or oil on your entire body and face . This will protect your body from the colors and also the harmful ingredients in it. If you are going to play during the day, then you must also apply sun screen lotion in your skin.
If you have any open wounds on your body, then you must always cover that  with a water proof fabric or material so that no color can reach that place.
Your hair also need the required care when you are out for Holi. Always cover your hair with a plastic shower cap when you are playing with colors. These colors are harmful and can make your hair frizzy and damaged. Thus, it is always recommendable to cover your hair while you play.
Never play colors while you are wearing lenses. As the color which enters your eyes can rinse out your lenses and cause damage and hurt your eyes.
Make sure your kids do not drink the Holi drink which is known as Bhang as it can harm them. Adults must also consume Bhang in a moderate amount as is it can increase blood pressure.
These are few very useful and important safety tips while playing holi with your loved ones. Do spread these tips and have a safe and happy Holi 🙂