Nirmala Sitharaman 's Inspiring Journey From Sales Girl To Defense Minister Of India
Nirmala Sitharaman is a famous name in every house today. She is an active member of Bhartiya Janta Party (B.J.P.) who started her career as a sales girl and is now the Defense Minister of India (2019).
Nirmala Sitharaman was born on 18 August, 1959 in Madurai, Tamil Nadu. Her father was an employee of Indian Railways and mother was a housewife. She did her graduation from Seethalakshmi Ramaswami College. She always had an inclination towards globalization and its impact on the developing countries.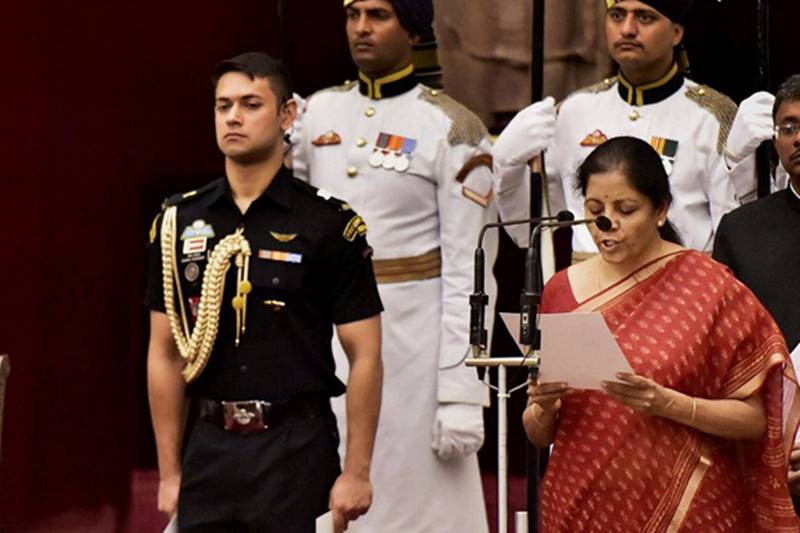 She is India's second female defense minister after Indira Gandhi. She has also served as a national spokesperson for the BJP in 2010. Nirmala Sitharaman has an ability to adopt and grasp every situation that came her way.
Her life took a first turn after meeting her husband Parakala Prabhakar while studying in JNU. When they shifted to London after marriage for her husband's Ph.D., the lady took up a job of a sales girl at Habitat; a store that specializes in home decor. She was so good at the job that she was awarded a bottle of champagne for her performance. She also served as an Assistant Economist in the Agricultural Engineers Association in the U.K. She had her share of stint at BBC World Service and also a share of experience at Price Waterhouse in the U.K. as a Senior Manger.
In 1991, when the couple returned back to India, Nirmala Sitharaman established a school in Hyderabad and this is where she got in touch with a BJP leader Sushma Swaraj which marked her entry in politics because Sushma Swaraj was impressed by the graceful and stoic personality, outspoken views and knowledge of Niramala Sitharaman. She was then elected as a member of the National Women's Commission.
In 2014, when BJP won the elections, she was appointed a ministerial position in the cabinet of Prime Minister Narendra Modi and she took charge as the Minister of State for Ministry of Commerce and Industry and today she serves as a full time Defense Minister of India.
We got a lot to learn from Nirmala's journey from a Sales Girl to the Defense Minister Of India.