Movie Review – Uri: The Surgical Strike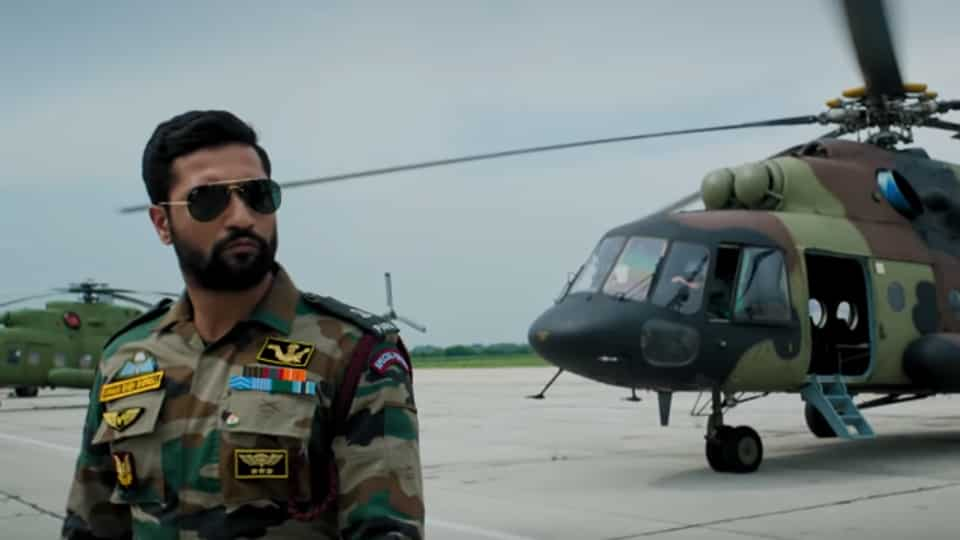 ABOUT MOVIE:
Uri: The Surgical Strike is a cinematic tribute to the Indian Army. Aditya Dhar's war drama incorporates the events that led to the surgical strike and is based on true events of 2016 when the Indian Army avenged a deadly terrorist attack by carrying a surgical strike which is seen through the eyes of the protagonist MAJOR VIHAAN SINGH SHERGILL played by the versatile and talented actor Vicky Kaushal and to make things harder for him, he has personal battles as well to fight at home. Vicky Kaushal has successfully taken the movie up to the mark, interestingly after playing a valiant Pakistani Army Officer in Raazi, here he switched sides and acted as an invincible Para Commando Indian Army and justified the role. His sincere presence adds the perfect depth to the film.
STAR CAST:
Vicky Kaushal: MAJOR VIHAAN SINGH SHERGILL.
Paresh Rawal: GOVIND BHARDWAJ.
Yami Gautam: PALLAVI SHARMA / JASMINE ALMEIDA.
Mohit Raina: MAJOR KARAN KASHYAP.
Kirti Kulhar: SEERAT KAUR.
Rajit Kapoor: PRIME MINISTER NARENDRA MODI.
Akashdeep Arora: ISHAAN.
Swaroop Sampat: SUHASHINI SHERGILL.
Riva Arora: SUHANI KASHYAP.
Manasi Parekh: NEHA KASHYAP.
RELEASE DATE: 11 JANUARY, 2019.
STORY OF THE MOVIE: The film is based on the surgical strike which was conducted in 2016 by the Indian Army against the militant launch pads in PoK. It was reported that 35 – 50 terrorists were killed in this secret operation in retaliation to the terrorist attack in Uri in which 19 Indian soldiers were killed and later the incident was denied by Pakistan.
WHY WE MUST WATCH: The thing that makes it worth watching is not the execution but the audacity of the mission which is dramatically decoded and recreated. You will watch the events unfold like a child like intrigue as the complex operation plan was classified, despite knowing the results. The rigorous process of how 80 Indian Para SF commandos managed to destroy the PoK and terror camps makes it an intrusive watch. Apart from Vicky Kaushal, Paresh Rawal, Yami Gautam, Mohit Raina and Kirti Kulhari are perfectly effective and fit in their roles.