List Of Countries That Offer Visa On Arrival For Indians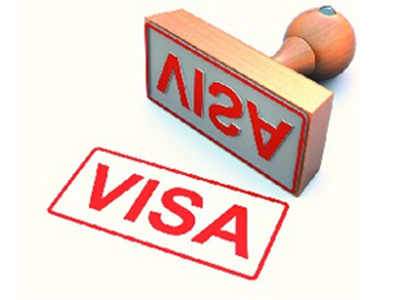 Its winter time as well as festive/holiday season too. You all might have made some plans for travelling abroad.
There was a time when before planning a travel to a foreign country you were suppose to deal with the issues of applying for a visa. The long queues, hell lot of documents, cross-checking with list of questions and then a very long wait for a piece of paper i.e. VISA, the license for you to travel abroad. But now, there are no such issues you need to face now because there are a lot of countries around the world which are providing the facility of "VISA ON ARRIVAL" to Indians. Indian Passport Holders now can take this facility from around 59 countries. An Indian passport holder can visit any of these countries and obtain the visa while entering. Although these countries provide Visa on Arrival facility, certain countries may still require a permit, an invitation letter, e-visa, etc for entry.
So, start planning and packing your bags and get ready to head off to some amazing destinations with family and friends.
Here we bring you the list of countries which provide Visa on Arrival facility.
1)    ANTARCTICA
2)    BAHRAIN
3)     BHUTAN
4)    BOLIVIA
5)    CAMBODIA
6)    CAPE VERDE
7)    COMOROS
8)    COTE D'IVOIRE
9)    DJIBOUTI
10)  DOMINICA
11)   ECUADOR
12)  EL SALVADOR
13)  ETHIOPIA
14)  FIJI
15)  MACEDONIA
16)  GABON
17)  GEORGIA
18)  GRENADA
19)  GUINEA BISSAU
20)  GUYANA
21)   HIATI
22)   INDONESIA
23)   JAMAICA
24)   JORDAN
25)   KENYA
26)   LAOS
27)   MADAGASCAR
28)   MALDIVES
29)   MAURITANIA
30)   MAURITIUS
31)    MICRONESIA
32)    MOLDOVA
33)    MONTSERRAT
34)    MYANMAR
35)    NEPAL
36)    PALAU
37)    RWANDA
38)   SAINT KITTIS and NEVIS
39)   SAINT LUCIA
40)  SAINT VINCENT and the GRENADINES
41)   SAMOA
42)  SAO TOME and PRINCIPE
43)  SENEGAL
44)  SEYCHELLES
45)   SOMALIA
46)   SRI LANKA
47)    SVALBARD
48)    TANZANIA
49)    THAILAND
50)    TIMOR – LESTE
51)     TOGO
52)     TRINIDAD and TOBAGO
53)      TURKS and CAICOS ISLANDS
54)      TUVALU
55)      UGANDA
56)      VANUATU
57)      ZAMBIA
58)      ZIMBABWE
59)      SENEGAL
60)     TURKISH REPUBLIC OF NORTHERN CYPRUS
Its time to pack the bags and get the passports ready for traveling. Do not forget to confirm the bookings before heading off because its festive season guys.