How To Stay Beautiful During Navratri Fast? Top 9 Tips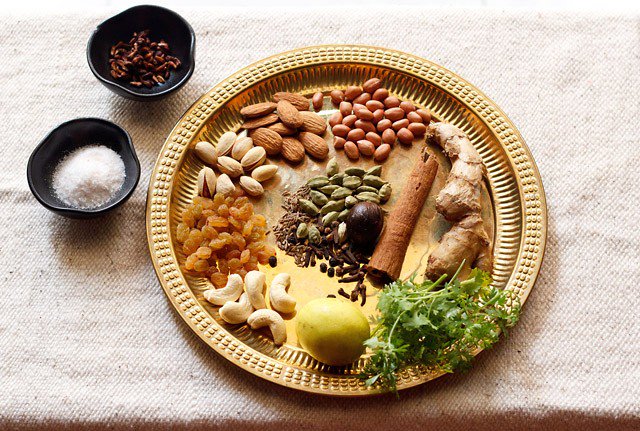 Navratri, the time of the year when Goddess Durga and her 9 divine forms are worshipped are approaching us soon. This is the time when people around the world gather up and worship Goddess and observe fasts.
Some people observe it on first and last day, others do it for all 9 days. Some observe it to get their wishes fulfilled and others to detoxify themselves.
Our perception of eating food changes during Navratri. A change in food consumption and lifestyle is seen amongst fasting people.
Stay Beautiful During Navratri
Here we bring you the list of certain ways and food items to help you stay beautiful and keep the glow intact on your skin.
1)    EAT WATER CHESTNUT (Singhara): When fried in Ghee, it might taste delicious but you might not know the benefits it has on your skin. Say thanks to its detoxifying properties. It is a best option for those who are looking for healthy eating options during Navratri and look good at the same time. It also has anti – bacterial and anti – oxidants which is important for that glowing skin.
2)    DRY FRUITS: We all know the health benefits of dry fruits which is not hidden from anyone.  Handful of nuts can prove to be magical for your skin. Cashews can rejuvenate your skin, thanks to the high level of Niacin present in them. Also, Walnuts are anti – ageing and the best way to get your natural glow.
3)    YOGURT: Rich in B2, 6 and 12 Vitamin, it is the best option to detoxify your skin.
4)    SABUDANA: It helps in cooling excess heat in the body which is the best thing to do for your skin. So, indulge in your favorite Sabudana Khichdi without thinking twice.
5)    DO NOT TIRE YOURSELF: This is the most important aspect of fasting. If you are a working woman then make sure to balance between your work and home, keeping in mind not to tire your body and mind. Tiredness is sure to take away the glow of your skin and also adversely affect your health.
6)    AVOID STRESS: If you do not follow the regular routine of eating, stress is sure to affect you and worsen your condition. Make sure to have an adequate fasting food with you to deal with stressful circumstances. Fruit Juices are the best option to relax yourself. Stress is the top most cause of reduction in skin glow so keep distance off stressful situations as much as possible.
7)    CHOOSE YOUR FOOD WISELY: Fasting does not mean to intake high calories food such as Chips and other fast and fatty foods. Fruits like Banana, Apple, Guava and Pineapple can help you stay energized the whole day. Banana is the perfect option for instant energy and also to keep you stay full for long. Do not avoid salt during fasts as it can weaken you. Fruits are known best for keeping the glow on your skin.
8)    GUARD AGAINST ACIDITY: Keep eating every two hours if you suffer from acidity. Keep nuts and fruits ready because not eating for too long will increase acidity in the body.
9)    WHILE USING MAKEUP: Priming is the first key. Prime your face thoroughly before using any make up. Do not forget the eyes. Use water based products, long lasting eye make up with water proof eye liner and Kohl, avoid creamy blushes, mattify your lips, finish off your make up look with translucent powder and cool off with Ice.
So beautiful ladies and charming girls, follow these steps this Navratri to make sure your fasts prove fruitful without harming your body and keeping up the glow on your skin.
HAPPY NAVRATRI!