Happy Holi Whatsapp Messages, Statuses & Quotes
Holi is an important festival in India. This festival is celebrated with much enthusiasm in our country; and why not? After all, it's the most loved festival of colours of our nation. Not just playing colours, but eating gujiyas and meeting relatives is also one of the most fun activities that is counted as a Ritual of Holi. While you are here, we are assuming that you must be in search of good and unique happy Holi whatsapp messages, statues and quotes. Well, we won't disappoint you. Scroll down for the most unique Holi messages, quotes and statues.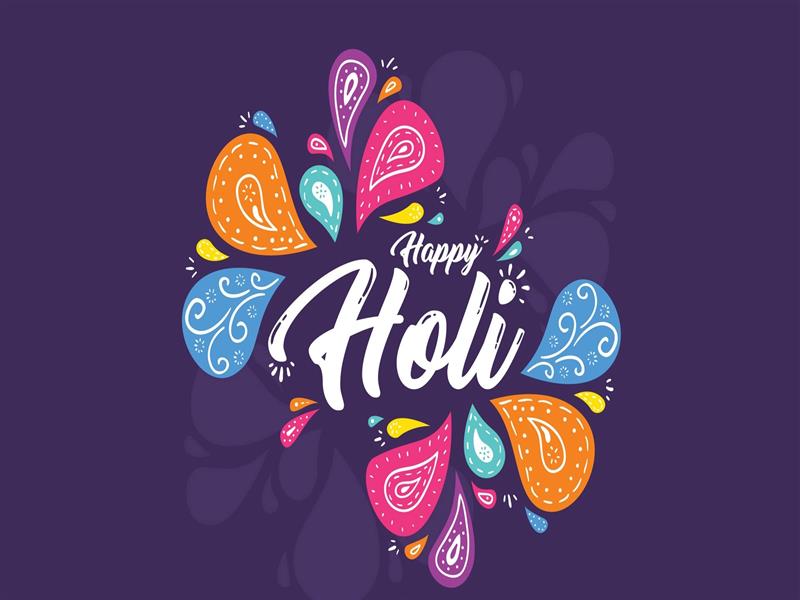 Happy Holi Whatsapp Messages and Quotes:
Water balloons, handful of colours, fun songs, and yummy gujias make a perfect Holi. Hope you have a perfect Holi! Happy Holi
Life is the most colorful festival, and enjoy all the days with full of happiness. Happy Holi
May your life be as colourful as this festival of colours! Happy Holi
I hope this Holi brings endless joy and happiness in your life. Stay blessed! Happy Holi
May this Holi be the best so far, filling your life with endless moments of happiness and luck. Happy Holi
Let the colours of Holi fill your life with colours of happiness, colours of prosperity and colours of love. Happy Holi
This Holi, forgive all your enemies and forget the mistakes made and done. It's Holi! Enjoy! Happy Holi
Holi is one festival when enemies too forget old fights and become friends. Hope you forgive and forget all said and done. Happy Holi
On this beautiful festival of colours, I wish your life be filled with colours of love and luck. Have a great Holi!
This Holi, fill your heart with colours of love, colours of  joy and colours of forgiveness! Happy Holi
May your life be filled with happiness and may you be successful in whatever you do. Wishing you a very happy Holi
May your world be filled with laughter and colours of love. Have a wonderful Holi
Short Happy Holi Statues For Whatsapp & Social Media
Colourful Holi wishes to all
Be blessed on Holi
Have a safe and sweet Holi
Let's have a dry Holi. Avoid water to save water!
Have a peaceful and happy Holi
Be blessed this Holi
Let's spread love this Holi
Get drenched in the best colour this Holi, the colour of love!
Hope you have an amazing Holi
Bura na maano, Holi hai
Do me a favour, let's play Holi
Live, love laugh- Happy Holi
We really hope you found your perfect Holi messages, status or quote in this post! These were the unique quotes and messages especially written by our team for you, my loved reader!
Feel free to send it to your loved ones. And oh! don't forget to subscribe for regular updates, right in your inbox.
And yes, Happy Holi!