Boutique Hotels In Lucknow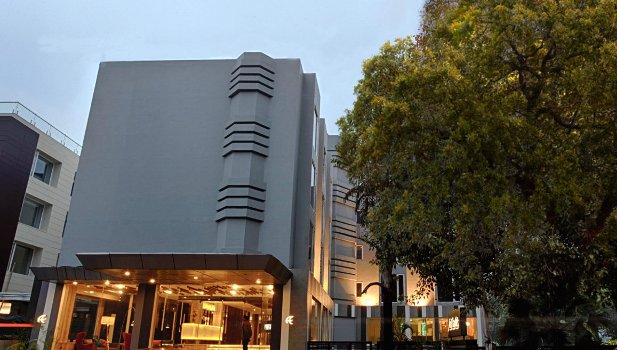 Boutique hotels are those which typically have rooms starting from 10 and lasting to 100 in an elegant setting with decent yet up scaled accommodation and individual USP's. Boutique hotels were popular during 1980's and 1990's.
In the recent years the concept has got really famous in India and in Lucknow; the city of Nawabs, you can easily find a lot of boutique hotels where you can relax and spend your time enjoying the amazing views of the city. The elegant yet classy properties have lucknowi accent and etiquettes which offers personalized services and peaceful ambience.
Here is the list of some best boutique hotels where you can have a wonderful stay:
Boutique Hotels In Lucknow
Hotel Arif Castles: The hotel which is located in Rana Pratap Marg combines old world charm and etiquettes of Lucknow with contemporary conveniences and comforts. The hotel is surrounded by monuments, ancient markets and several restaurants which makes it an ideal stop over for leisure as well as business travelers. The hotel has luxurious 42 rooms and suites which are designed beautifully and well furnished and equipped. You can relax at the mini in house mint lounge which serves hookah in traditional manner and enjoy Nawabi food in Naush Restaurant.
York Inn: The hotel is located in Guru Govind Singh Marg and is 10 minutes away from Lucknow Railway station. The Chaudhary Charan Singh Airport is just 30 minutes away from the hotel. Tourist attractions like Bara Imambara & Rumi Darwaza are within 5 kms. The hotel is a perfect place for corporate and social events which features 36 rooms offering Club superior categories.
ANR Hotel: Located in Gurudwara Road in Charbagh, the hotel enjoys the prime location in the city and provides an ideal accommodation option for those who wish to spend a peaceful as well as luxurious stay in the city. The prime attractions are easily accessible from this hotel. It serves a range of modern facilities and services and also maintains well furnished and equipped 32 rooms.
Lebua Lucknow: A luxury boutique property which is situated in central lucknow conceptualizes as a sprawling traditional bungalow with a lush green lawn. The property personifies and reflects the ART DECO architecture from 1900's. The property has modern hospitality with traditional ethos which makes you feel a part of it. The property has 41 rooms representing marvelous piece of art and reflecting Lakhnavi heritage of living spaces.
Hotel Gemini Continental: Located in the heart of the city Hazratganj near Rani Laxmi Bai Marg, the property has 60 well equipped rooms. The hotel is an ideal spot for business travelers which offer facilities of Video Conferencing, Seminars and Business events.