Best Places To Visit in January in India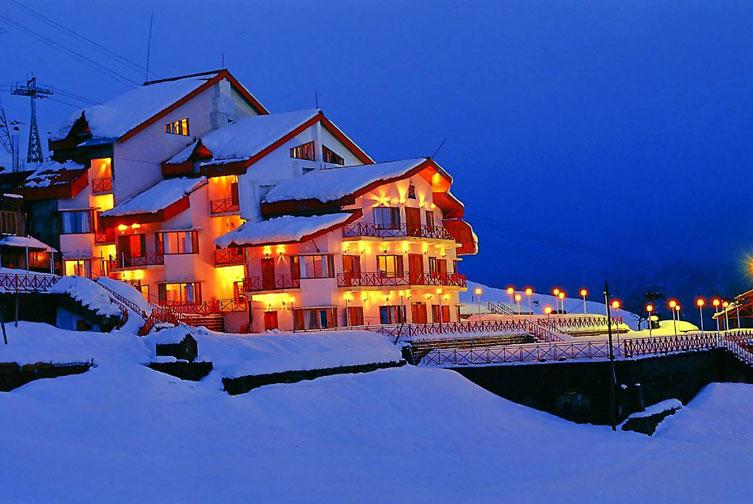 January, the first month of the year where we get busy in streamlining the resolutions and plan our year as soon as the New Year dawns on us and of course Traveling is that one thing which tops our list.
The best thing about January is the season. A cool winter breeze whole day, Sun in the morning and chills after evening along with lush green environment breathe life around which makes India an ideal destination to explore.
Here we bring you the list of top 7 destinations to explore this January and get to know the real India.
Best Places To Visit in January in India
1)    AULI, UTTARAKHAND:
Float on the snow when life gives in loads. Auli is best known as the skiing destination of India wearing all shades of nature to become the most favorite tourist spot in January. Apart from skiing the hill station offers a raw view of Nanda Devi range and other beautiful architecture of the nature.
Do not forget to attend the National Skiing Championship in January.
2)    MAMALLAPURAM, TAMIL NADU:
Down South's Charm. January is the best time for Tamil Nadu to be at its best. It exhibits a myriad of colors offered by nature. Also, January witnesses the MAMALLAPURAM DANCE FESTIVAL, a perfect treat for culture lovers. Pongal is another festival which attracts statewide celebration.
3)    JAIPUR, RAJASTHAN:
The capital Pink city gets a darker shade of Pink in January which evokes an aura of nonchalant charm and makes it one of the best spot for tourists. Jaipur Literature Festival motivates literature enthusiasts and its huge Forts, Palaces and Jal Mahal makes the sparkling grandeur of the city in January.
4)    DAWKI, SHILLONG:
A place where beauty hangs by the living roots and clear water of Unmgot River which sparks optical illusion. The capital of Meghalaya is a charm to visit in January. Shillong is nurtured and groomed by the Rain Gods. As you plan to explore the wide riches of the North East with your travel companion, brace yourself for a cozy sojourn. It is one of the warm places to visit in January.
5)    GOA:
A perfect place to celebrate winter holidays, having beauty by the beaches. Fulcrum of bachelors' most awaited tour plan during winters. Booze, Pubs, Music, Casinos and what not? A perfect destination for party. India Yoga Festival and Goa Lokotsav are the main attractions in Goa in January.
6)     LEH, LADAKH:
A spot for thrill seeking trekkers where the crystal blue ice and the hills surrounding will win hearts of anyone who visits in January. The only place which has frozen ice trek in India. The adventures of Chadar Trek will be a true remembrance.  If you find it too daring, then take a cup of hot chocolate and unwind in the paradise of God.
7)    TAWANG, ARUNACHAL PRADESH:
A paradise for winter explorers and adventure enthusiasts, famous yet an off beat destination. The place offers magnificent views of the valley wrapped by colorful prayer flags, snow covered Himalayas and ancient monasteries. The beauty of Chong – Chugmi and Gudpi Ranges, Tawang Chu River and Tawang Valley will make you fall in love with this place. Visit in January for attending Torgya festival.
January is around the corner and its time for us to pack our bags and move out to experience the chill.
Do not forget to Plan and Book in advance.