Best Places To Visit In India
Hold yourself up, get out of your bed (do the needful) and pack your bags for the coming weekend because here we are providing you the list and share some information about the top 6 best places to visit in India.
To be true, it is very hard to narrow down the TOP-6,  but anything to help you all. There are epic and wonderful places in our "SONE KI  CHIDIA" starting right from North to South to East to West, from Kashmir to Kanyakumari, from Hill Stations to Metropolitan cities, every place has its own beauty and swag. There are some smaller towns too that are worth visiting for creating long-remembering memories amd amazing experiences. It is also said that visiting a place is not just about roaming and clicking memories but also about having good and bad experiences and learning from them which are helpful in building our personality and making us aware of the vast varieties of cultures, languages, customs, traditions. Taking tours, having massages, tasting mouth-watering cuisines, all of it are a part of the amazing experience we take from a place.
From the tea-fields to the beaches, from roadside eatery to multi-cuisine restaurant, you will find everything new and unique in its own way to give you a lifetime of experience.
So, here is the list of Best Places To Visit In India.
Mount Abu, Rajasthan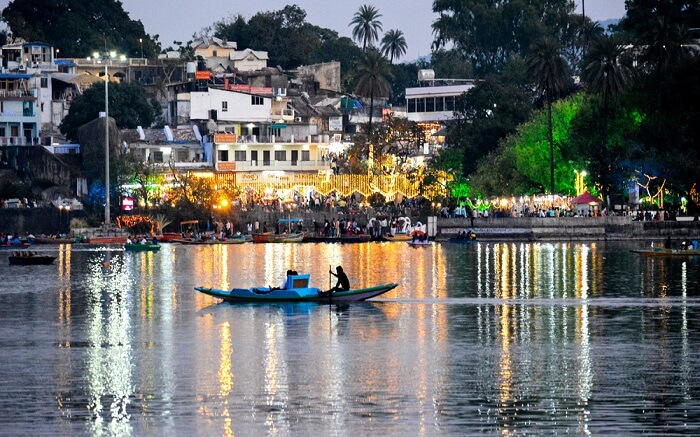 You might think that one would be crazy to go anywhere in/near Rajasthan, especially in Summers but despite the fact that the state is covered by Deserts and scorching regions, its Aravalli Range is the home to some brilliant and underrated hill station of Mt. Abu.
When it comes to merit as a destination  Mt. Abu can surely give tough competition to any other hill station by providing an amazing experience and tasty Rajasthani Food along with some great tourists attractions like: Dilwara Jain Temple, Nakki Lake and some historic forts within its boundaries.
Best Time To Visit:
August to October.
Goa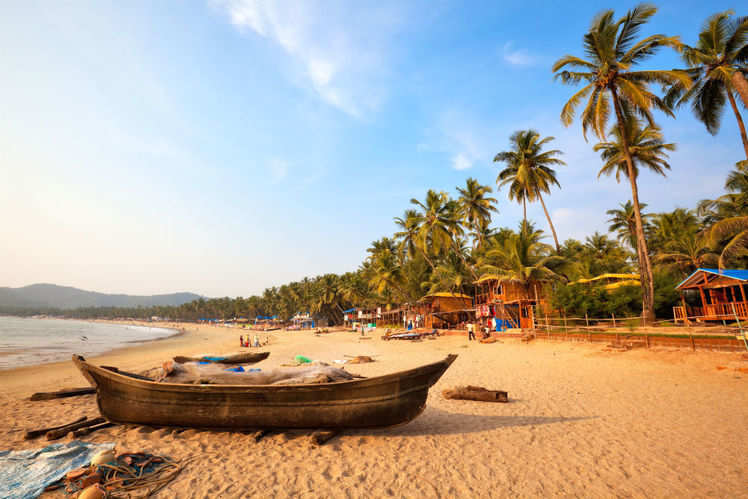 Wow!!!!!! This is something we all wait for. Isn't it????  The Love for this sunshine state is not only in the Indian hearts but also found in foreigners. Tourist crowds are thin and for you to get that perfect Tan, Goa is a paradise unlike any other. Additionally, visiting a Goa Beach is cheap during summers.
For the real Bollywood and Hollywood  movie beach experience by spending summer on the Golden Beaches, Soaking up in the Sun and sipping your favourite drink or a local Pina Colada, there is no better place than Goa. You can also experience a lot of crazy crowd during special eves, specially New Year.
Best Time to Visit:
Anytime.
Rann Of Kutch, Gujarat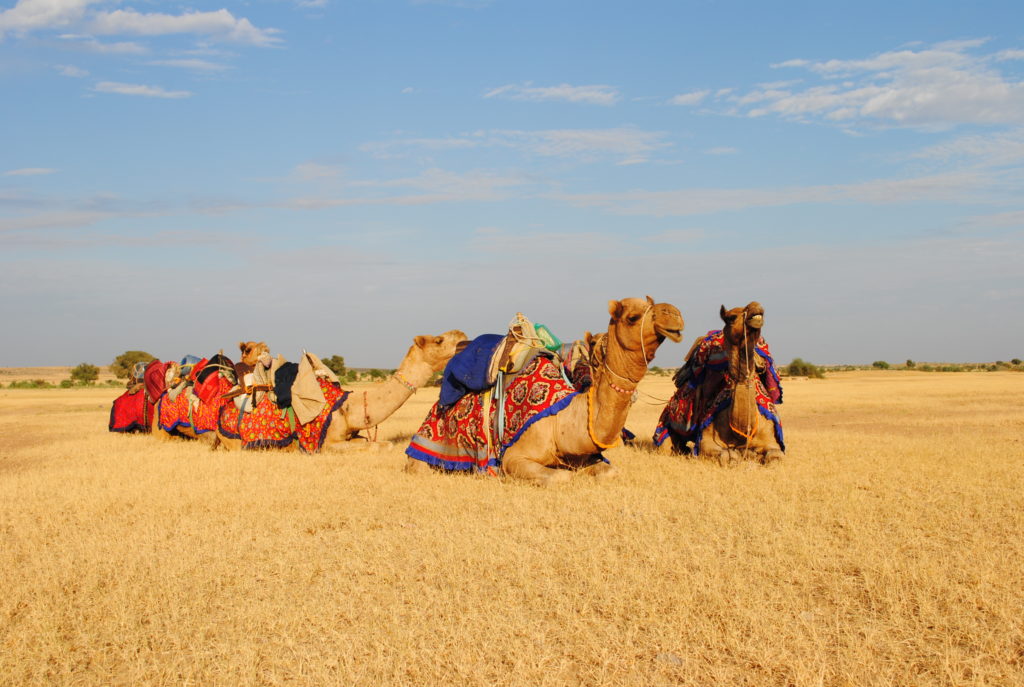 This is a place where you can find the huge salt plains in India. You can experience the local life and check out some amazing artisans making traditional hand-made clothings. It is also a Fashion Capital of India, according to CN Traveler.
Best Time to Visit
November-February.
Tawang, Arunachal Pradesh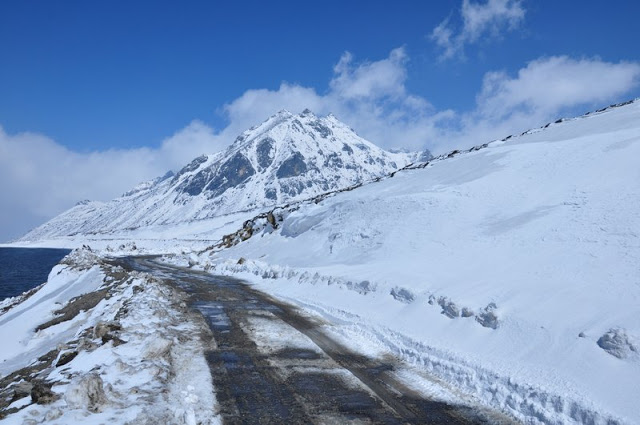 It is one of the most likeable tourist spot in the country. You can visit the largest WORKING Tibetan Buddhist Monastery in the World. The Rich culture of Tibet and famous monasteries are the great and spiritual reasons to visit the place.
It is in the North-West part of Arunachal Pradesh and just 30-40 kms. Away from Bhutan and China. Best Time to Visit is December as it is the peak season of  Tourism. You can visit Tawang Monastery, Craft Center and Emporium, Indo-Chinese War Memorial, Tawang Town Center, Crossing Sela Pass, Tawang Cable Car.
The Andaman Islands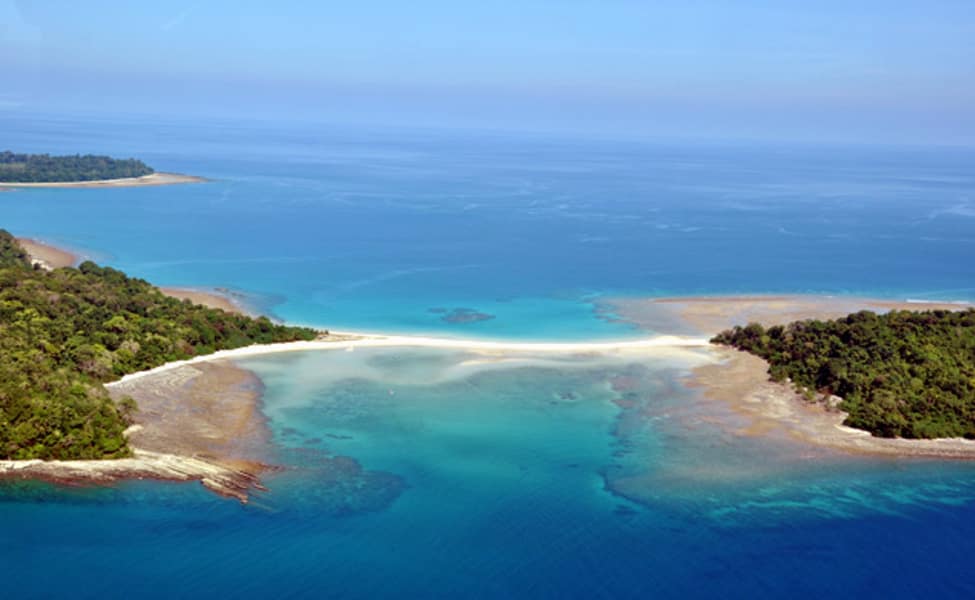 The epitome of perfection: White Sand, Clear Water, Fun-filled Activities, Wildlife Reserves and scrumptious Local Cuisines- basically like the Seychelles or Maldives. The spots to check out here includes Gandhi Park, Fisheries Museum, Rajiv Gandhi Water Sports Complex, Cottage Industries Emporium, Children's Traffic Park, Ross Island, Port Blair, etc.
Best Time to Visit
Between October-May, January for attending its Annual Tourism Festival.
Kolkata, West Bengal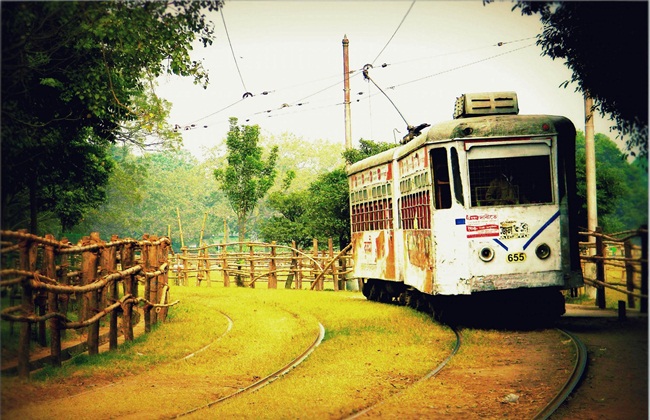 It is actually hard to find words that can describe the beauty of this metro city and also the beautiful people residing here. Kolkata is an elegant and charming place for an unsuspecting traveler, Kolkata has been known as the country's Cultural Capital and continues to be a home to some of the famous Poets, Film Producers, Writers and Nobel Lauretes.
A perfect city of Contrasts where one can encounter rundown but a beautiful British Raj period's Houses, Historical Colleges, Rambling Trams, Grand Victorian-Era Buildings and soothing Gardens. It was a trading hub of British India. Durga-Puja is one of the main festivals which is celebrated around the city with huge idols of Goddess Durga and multiple food stalls. The city becomes lively and charming during this festival. One can visit Victoria Memorial, Botanical Gardens, Aquatica, Dakshineshwar Kali temple. You can also try famous Bengali Sweets like Rosagulla, Mishti-Doi. In latest, you can try Lavash, Gunkan Maki, Kokum, Bulgar Wheat.
Best Time to Visit
October-March
So Guys, these are the list of places which you can visit for some amazing & thrilling experiences in the coming weekend.
Don't forget to go for short, unplanned, solo trips. It not only is cheap but also helps you to explore more, experience more and develop your inner personality and soul. Don't forget to share your favourite list and travel experiences with us.