Best Places To Visit In February In India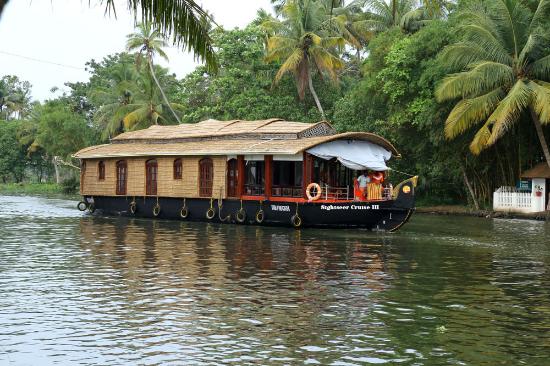 February, a month of Love in which the whole world rejoices the feeling and affection of the partner, all thanks to St. Valentine. Its like romance has been set to default mode in February.
Well, here we are not going to talk about Romance but the places which you must visit in February to have that beautiful time with your loved one and make their month special.
In order to get the maximum fun of this month and enjoy the 8 long days of Romantic VALENTINES WEEK, choose the best place from the list we are providing here to help you.
Best Places To Visit In February In India
1)    LUDHIANA, PUNJAB:
Enough of spending money on International Fests. Visit Ludhiana this February and get the slice of "DESI" fun and enjoy uniqueness. In February, Kila Raipur Rural Olympics take place around 15 kms from Ludhiana. The 3 days long event's highlight is Bullock Cart Race and some off beat activities.
2)    KOLKATA, WEST BENGAL:
The culturally rich capital city is a perfect reflection Of Indians who are still attached to the traditional roots. Being a metropolitan city, you can see many cultures developing within the city. International Sufi Music festival is an appropriate reason to visit Kolkata in February.
3)    MUMBAI, MAHARASHTRA:
You can visit Mumbai anytime of the year but February can be worth visiting if you like an event that is one of their kind i.e. Indian Derby. Apart from Indian Derby, you can enjoy International Aerial Ballet, Live Bands and Professional Salsa Dancing. Do not forget to go for MUMBAI DARSHAN, the beach life, exotic food. Also, make a visit to the FILM CITY.
4)    ALLEPPEY, KERALA:
The famous back water destination where Romance gets a new meaning. In February, you can alter the experience of romancing with the loved one and the nature. Chettikulangara Bharani Temple festival which is celebrated in the honor of  Hindu Goddess Bhagavathy will definitely add a memorable moment to your holiday in Kerala.
5)    SIKKIM:
Smallest but a complete Organic state of India and a land of a large variety of animals, plants, mountain peaks, rivers, waterfalls, holy lakes, stunning trekking routes and orchid nurseries which makes Sikkim a perfect holiday destination. Losar festival in February is the center of attraction amongst tourists which is a celebration of Tibetan New Year.
6)    ANDAMAN & NICOBAR:
Located far from mainland India with blue seas, colonial past and virgin Islands, the place is a paradise escapade. White sandy beaches with palm trees and azure waters, the place is made for you to relax amidst the scenic beauty. You can enjoy various water sports in February including scuba diving and snorkeling.
7)    KODAIKANAL, TAMIL NADU:
A perfect destination to get lost in the meadows and breathe in the fresh air of South India. It is one of the best places for trekking trials, a wide range of flowers giving the place an exotic and star gazing look.
These are the list that will help you to create unforgettable memories. It is a perfect time to start plan and book your hotels and tickets today to have romantic and unforgettable journey.