Make a statement with a centerpiece which will perfectly set in the mood of yours and defines you. Centerpiece is the most inviting and attracting thing on the table. Centerpiece should be eye-catching, cozy and warm enough. Here are some ideas which will help you in decorating and are for the days which are brimming with happiness and elegant charm.
8 BEST CENTERPIECE IDEAS
PUMPKIN VASE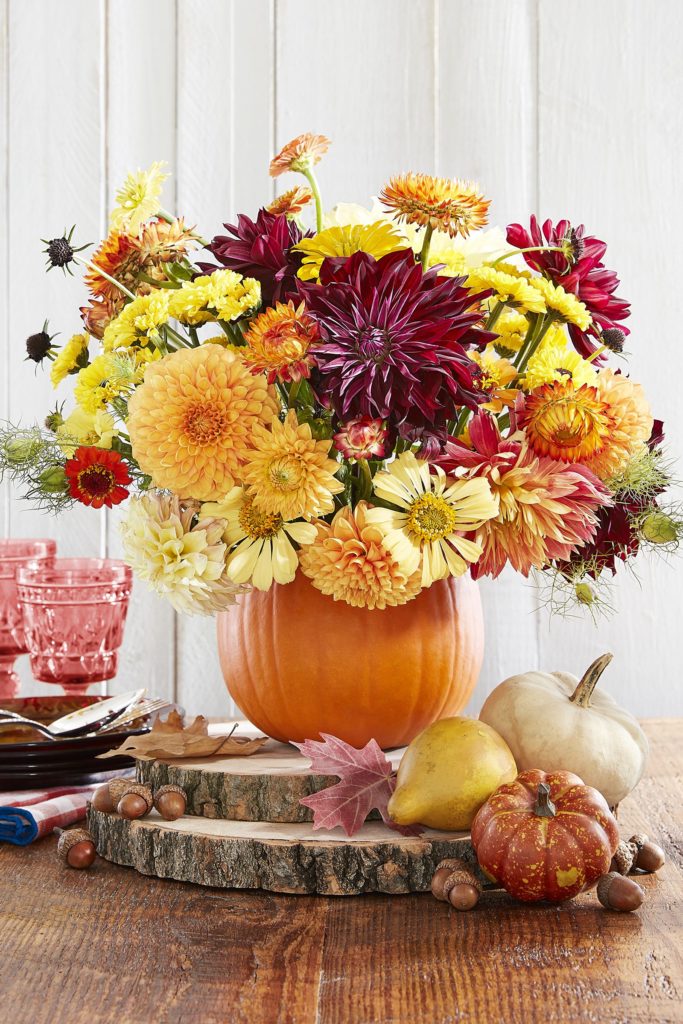 Upgrade your store bought pumpkins by painting them with chalk paints in soft blues, pinks, corals, reds, black, white. And head them up with flowers. They look very elegant and give you a feel of vintage and autumn. They are effortless to do but beautiful to look at, you can company them with candles and garlands.
APPLE CANDLE CENTERPIECE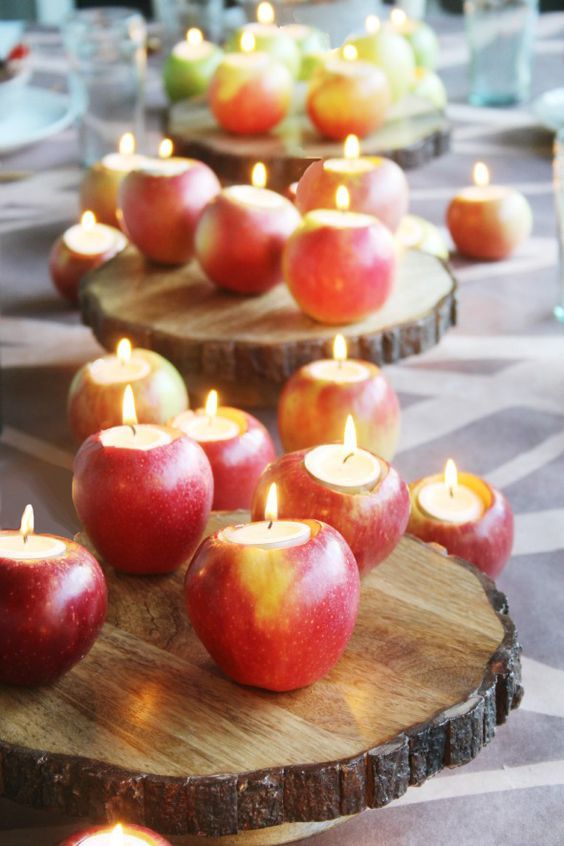 Candles equipped with apples can give you very romantic and warm atmosphere. You can even make a candle holder out of it. They look effortlessly glamorous and give an ombre look which never goes out of fashion.
PINECONES AND CANDLES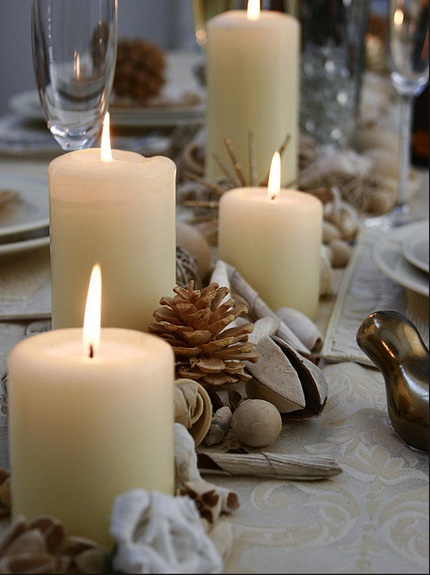 Do you have any left over boxes, crates which you find are useless, well they can be used as container for this festive display. All you have to do this display all the pine cones, candles, leaves in the container, now you might think that how to style it but it's perfectly fine to drop something from somewhere or things falling from somewhere it is supposed to be imperfectly perfect! You can also paint the pine cones and add small pumpkins to it.
BEER BOTTLE CENTERPIECE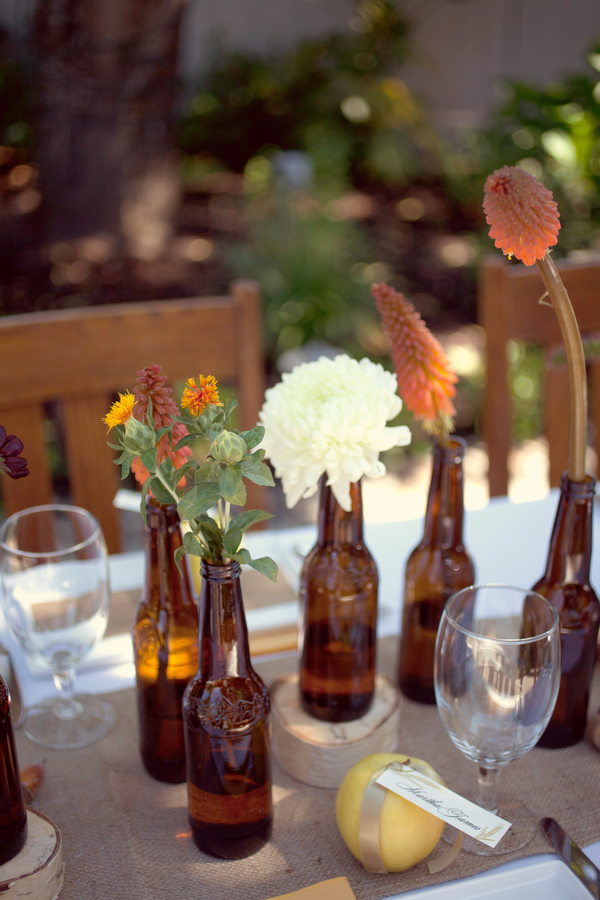 Don't throw away your drunken beer bottles, they make a great vessel for the centerpieces, you can color them using glass paints or can simply display them nude. You can pop them up with flowers, lights, garlands and berries.
LOG CENTERPIECE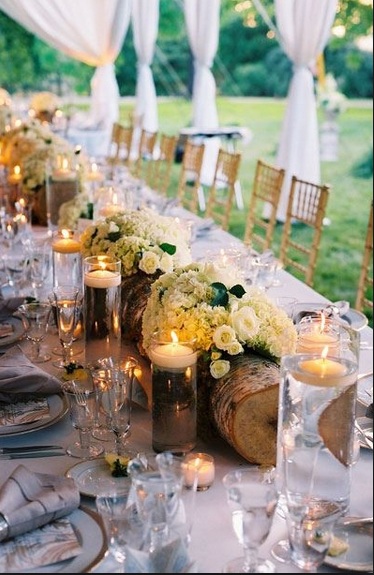 Now this looks like something interesting that, how can you use a log from your garden or forest as a centerpiece ? Drill holes in the log and then you can put flowers, candles or lights in it. You can side arrange it with dry leaves, pines, pumpkins, gourds, garlands and wild climbers. You can even paint the log or cut it in a perfect shape.
LANTERN CENTERPIECE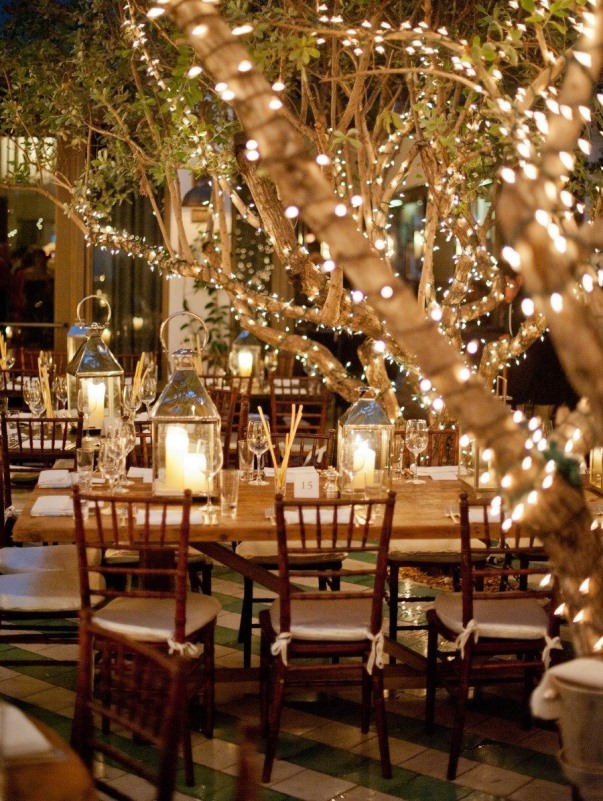 Lanterns are in trend nowadays, they are used as  centerpiece and look adorable. You can use any lantern of your choice it can be antique, white, floral. You can decorate it with flowers, candles and diffuser. They give a tranquil atmosphere.
UNDER THE SEA CENTERPIECE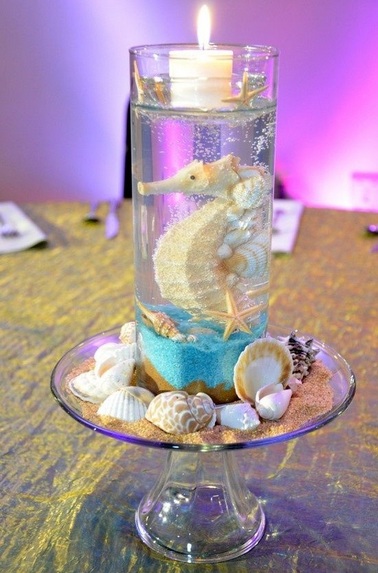 Want to stock up your décor from the sea. Put colorful corals, shells, driftwood for different looks, dimensions and shapes on your table and they will give you and your guests a feel that you are near the coast.
LIVE ATTRACTIONS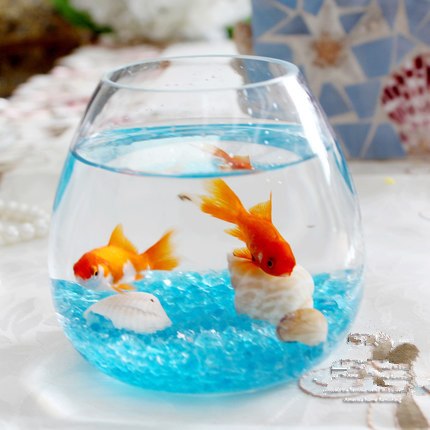 Want something unusual as your centerpiece which will leave everybody astonished. Adding a fish tank as a centerpiece is not a bad idea. This will give a playful touch and will break all the myths about the centerpieces. If you want to use something bigger than a fish tank it's up to you but we will not recommend it. You can put colorful fishes, turtle and decorate it with the aquarium décor.