7 Music Instruments To Use As Home Decor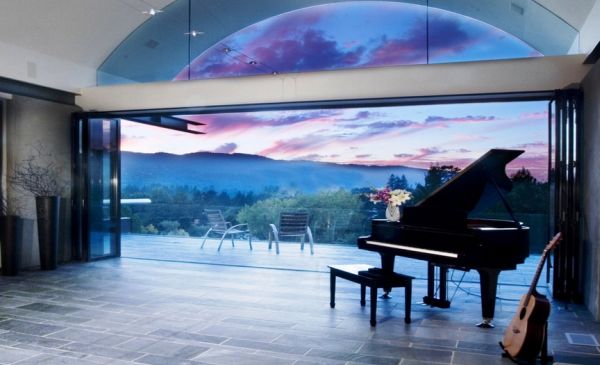 Home, a place where we live/stay and spend most of our life. It gives us a feeling of being complete. Decorating it is one of the essential element which we need to focus upon as it is a long term investment for us and it has to be special and close to our life and also it creates a lasting impression on everyone. There are various ways of decorating the house, one of which is decorating it with Musical Instruments. This can be a perfect DIY idea to reuse your musical instruments.
Here we are bringing out 7 such instruments which can be used in decorating your house, especially if you are a music lover.
7 Music Instruments To Use As Home Decor
1) Violin: The best way is to hang them for a three-sided view of this classical instrument as a triptych. You can use canvas as a background. Bold and vibrant colors for saxophones and violin strings.
2) Guitar Wall Clock: A wood clock carved in the Guitar is sure to attract everyone's attention. Hang it in a room for a cooler way to keep an eye on time. You can also use a broken guitar into a shelf to give a stunning look in the room for storage.
3) Piano: It can be used as a Computer table in home or office and can also serve you as a Home Bar. Such a bar is sure to attract your friends and leave them craving for more. It can also be used as a hanging shelf for old books.
4) Saxophones: It can be useful for Flower Pots, incase you are looking for some unique way to display your flowers, this can be a perfect choice for the display. It can also be turned into an Iphone holder.
5) Trombones: It can be reused in the Bathrooms by turning them into unique bathroom urinals.
6) Bass Drum: This can be a perfect choice if you are looking a small round coffee table. Simply use this by placing a round glass covering it and it is good to go to be used. A little more of a hard work and it can be used as a stool, a pendant lamp and drum clock too.It will catch everyone's attention and show your love towards Music.
7) Notes and Note Sheets: For some soft core ideas, you can opt for notes  in the form of Note-shaped Wall Lamps, Shelves, Candle Holders and other stuff.
So Folks, here are some of the best and latest ways to help you out in decorating your house and showing your love for Music. Go, use the instruments, use these DIY ideas and create something unique for your place.