7 Best Theme Restaurants In India
Nothing is more fun than dining in a uniquely designed ambience and enjoying the food. We enjoy more when the ambience provided by a hotel is attractive.
Many interesting restaurants in India are constantly pulling the food buffs from the regular dining to unexpected avenues. A quality service and a good food are no more the only parameters for the restaurants  to beat these days. Ambience and THEME are more experimental these days.
Here we are giving you the list of 7 BEST THEME restaurants in India: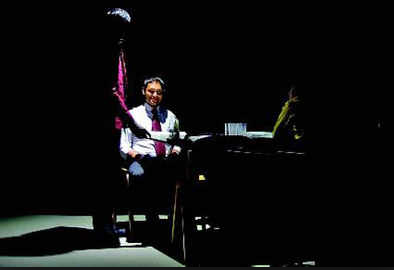 DARK DINE INVISIBLE, BENGALURU: A perfect place for a BLIND DATE. Seriously!! The place serves you both vegetarian and Non-Vegetarian cuisine which you are suppose to recognize through Aroma and Taste in a complete dark environment with no Electricity, no Candle-Light and no Mobile Phones either. You have to dine into a complete darkness where a blind server is your guide & host.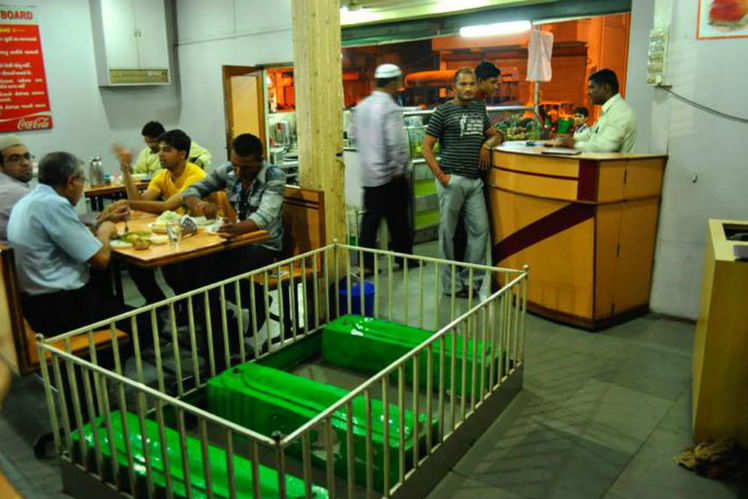 NEW LUCKY RESTAURANT, AHMEDABAD: Food but not only in the company of your friends or family but also the dead. Such an unrealistic idea of dining in with the graves enclosed in the iron bars occurred to the owner because he finds it lucky from last 50 years. Vist and get surprised by finding people enjoying the food in real.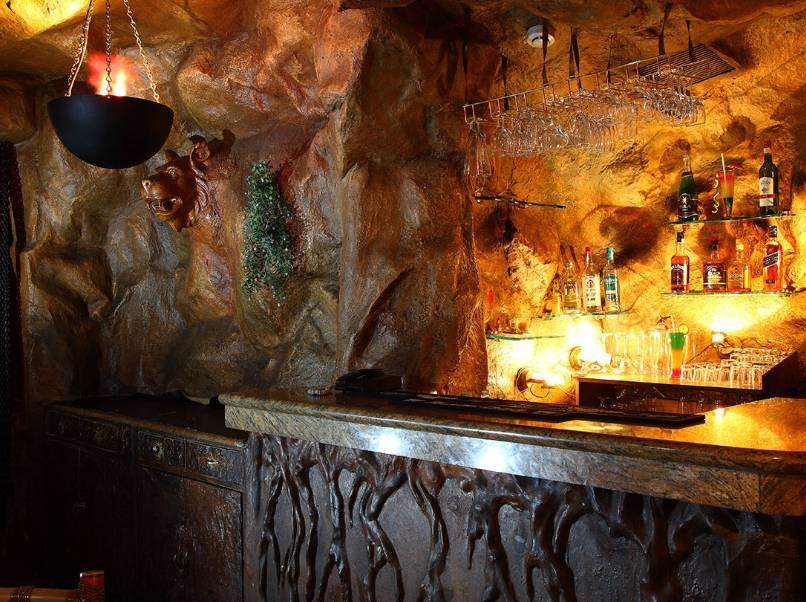 GUFAA, HYDERABAD: Coming from Ohri's the name behind some best themed restaurant ; the place is designed as a Cave with Lights and Sounds creating a chilling thrill. Waiters dressed up as hunters make it more realistic. Travel back in Time and enjoy a cosy date with eating food nomadic style.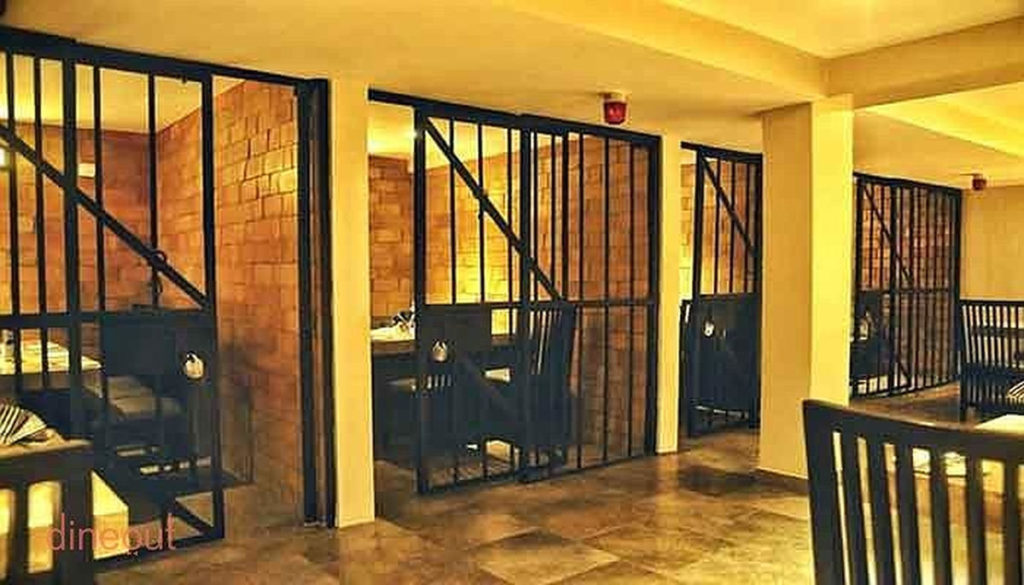 KAIDI KITCHEN, CHENNAI: A Prison cell with a top quality food is what you can encounter here. Themed as a JAIL,the restaurant promises first-class ambience where KAIDIS (prisoners) in their regular Black-White attire serve as props and the JAILORS take the orders. Staff members are very helpful, supportive and offer suggestions too(from the menu).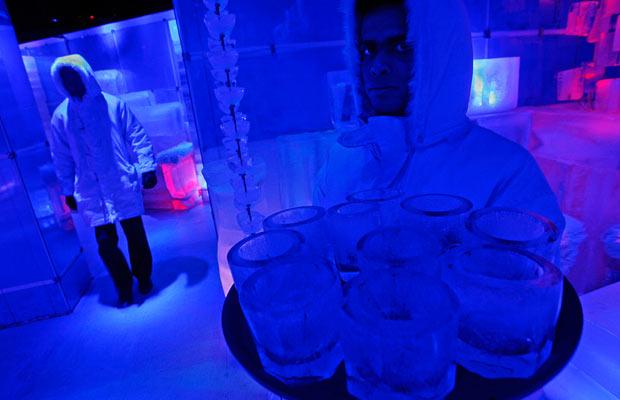 21 FAHRENHEIT, MUMBAI: A perfect venue to chill, especially during summers when the temperature outside kills. A dining with Ice Lounge, 21 Fahrenheit has everything made of Ice, be it the Furniture, the Chandeliers, the Lamp Shades, the Plates and Glasses. A warm Coat, Gloves and Boots are provided to the visitors. A perfect place to enjoy with kids. The place also hosts Live Music.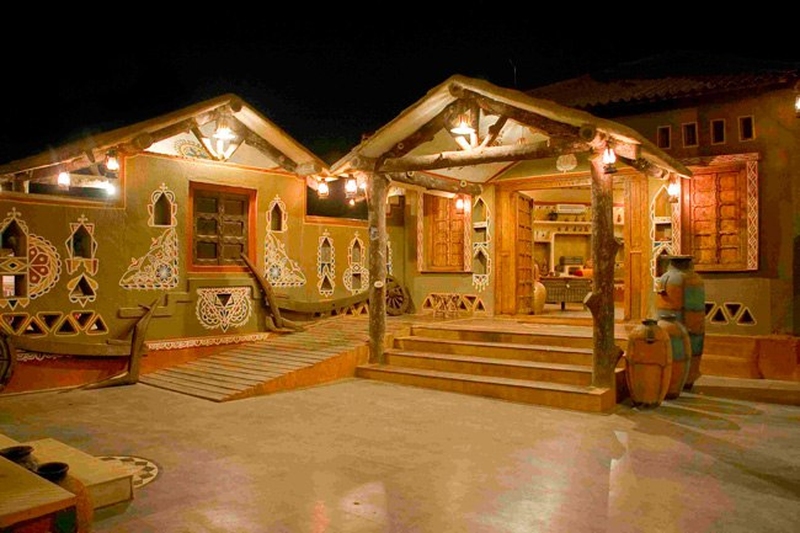 CHOKHI DHANI, JAIPUR: A slice of rich Rajasthani culture in this Resort is what you get to taste and feel. Not only the Marwari cuisines but a day in Marwari village is what you can experience and live in. You can also enjoy the Marwari FOLK DANCE and a traditional PUPPET-SHOW and much more. You would actually be living a life of a Marwari Village here. Designed and decorated with Bani-Thani Art, Village Paintings and Wall Lanterns, this themed restaurant is a perfect venue to enjoy the real Rajasthani hospitality.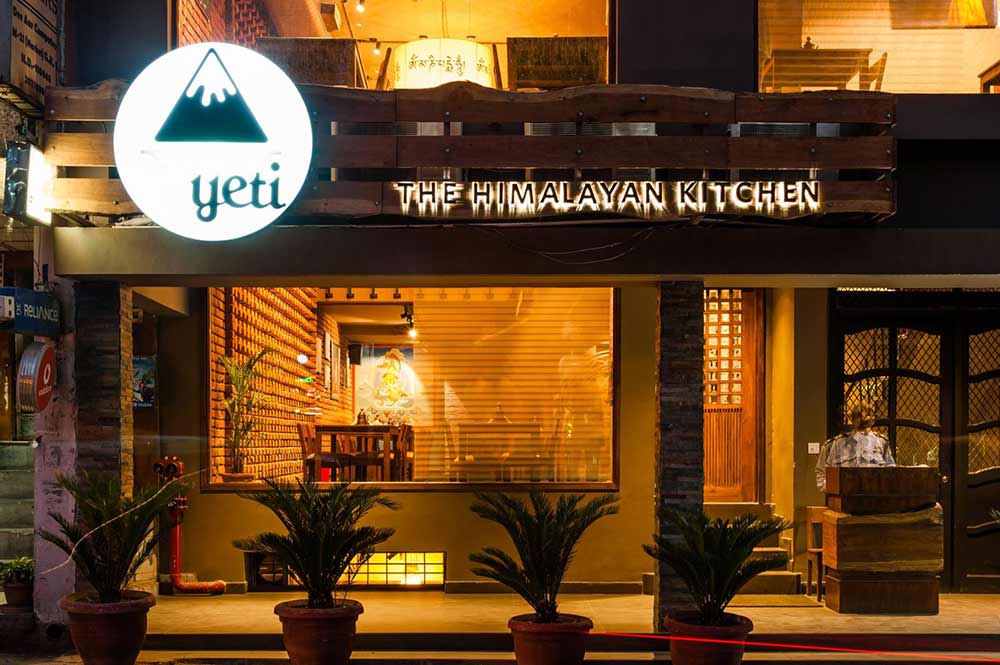 YETI- THE HIMALAYAN KITCHEN, NEW DELHI: If you want to feel the Himalayas in Delhi, visit YETI , restaurant with traditional Nepalese and Himalayan Theme. The feel of Himalayas can be seen in the cuisine and also the interiors. One visit to the place and it will always be close to your heart.
Feeling Hungry already?
Time for some Munching Foodies!!