5 Volunteering Organization That Let You Stay For Free And Earn Some Good Karma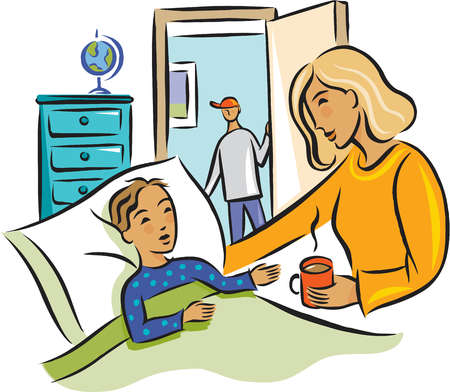 You all might have come across a moment where you have wanted to run away from everything and settle down in the mountains or a city far away or a beach side from everyday monotony. The only issue lies here is not knowing what you might do once you reach there.
Even after making up the mind and solidifying intent to escape, the thought of not having enough money will bother you. You can do a lot of things like joining a call center or find odd ball jobs or can even do volunteer work and indulge in the concept of volunteer travel. You can teach in health care, educate, form policies, etc.
Here we bring you the list of few such organizations which can let you be a volunteer and do some good karmas:
5 Volunteering Organization
SALAAM BAALAK TRUST, DELHI: The trust is located in Paharganj area which provides support, food and shelter to the homeless street children who are further trained to become travel guides for the city with the initiative – City Walk Program. Volunteers can help with marketing and health care department and teach.
RURAL ORGANIZATION FOR SOCIAL ELEVATION, UTTARAKHAND: Based in Kanda, the organization focuses on work in an area of community development. If you want to experience life in the foothills of Himalayas, you can join the projects which are operated throughout the year. Farming, construction and Teaching at a local school are the activities you can participate in.
SEVA MANDIR, UDAIPUR: The organization focuses on development work in rural Rajasthan in Udaipur city where volunteers get to work on projects that they can contribute to according to their interests. You can conduct day to day research, develop training modules or undertake assignments.
WWOOFing (WILLING WORKERS ON ORGANIC FARMS): The concept is steadily gaining popularity in India. The number of hosts has grown from 100 to 2000. It includes coffee & tea estates and vegan agricultural communities. A great way to learn and experience life in the Indian countryside.
TRAFFICKING IN KOLKATA: If you have seen the documentary BORN INTO BROTHELS then you must be aware of the red light districts in Kolkata and the problems of prostitution and trafficking. The positive thing now is that there are many NPO's doing a wonderful work to help rehabilitate affected women and children and also prevent the spread of STD's. You can volunteer with those NPO's and help save the girls and the kids.