5 Top Diwali Gifts Under INR 5000/- For Girlfriend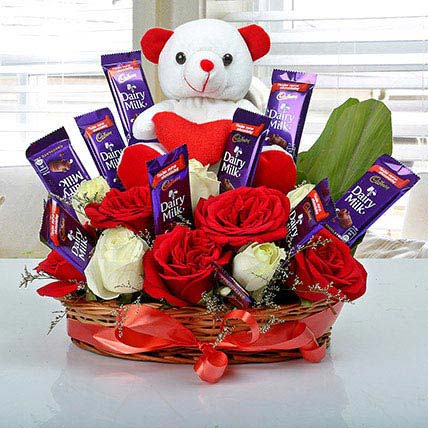 Diwali; the festival of lights is just few days away and for sure we all must have started looking for unique products and accessories for gifting. You can choose from wide variety of gifts but if you want something different and worth remembering which can also be a useful gift for a long period of time then you are actually at the right place.
Giving a gift to your girl is not an easy task but you might be well aware of her needs, likes and preferences depending on which you can choose the best gift item for her.
Whether you should buy something for your girlfriend on Diwali is not a question but how to impress her with your gift selection is. Whether you are planning it in advance or step out shopping at the last minute, your girl will be thrilled with these gifts.
Here we bring you the list of 5 gifting items which you can gift to your love making her diwali a little more memorable and make her feel real special and worth everything in life and are also found in the wish list of almost every girl.
5 Top Diwali Gifts Under INR 5000/- For Girlfriend
Rose Gold Charm Bracelet:
The genuine 18k gold plated bangle bracelet from Shining Diva which is funny as well as stylish makes a perfect gifting option for your girl. It is beautifully carved out from the high quality Austrian crystal and is totally durable because of its five layer rose gold plating. The bracelet is skin friendly and being lead and nickel free. It comes in a free size. The original market price of the product is INR 2000/-.
Kanjivaram Tussar Silk Saree:
A violet and green coloured Tussar silk saree which will not only increase the beauty and elegance of your girl but also make her feel real special and make her day and make her fall in love with you a little more than usual. The saree can be worn in weddings, parties and also on festive seasons because of its dekh design pattern which will make your girl insanely gorgeous and elegant. Who knows, she might become the center of attraction of the function because of your gift. The saree is decorated with zari and is lightweight keeping in mind the comfort level of a woman. Your girl is surely going to love this gift for lifetime and being a festive season you might get to see her in a beautifully traditional avatar. The saree is originally priced at INR 4999/-.
Portrait:
Yes, that is correct, not of anyone else but hers itself. Gift your girl her own handmade portrait by capturing her beauty and elegance in Art which will serve as a constant reminder to her of how much and how deeply you love her every time she looks at it.
Mystery Box:
The names itself reveals everything. If you want to surprise your girl or if she loves surprises, give her a box of surprise goodies. The mystery subscription is going to be a great bet. The box is curated with latest beauty, lifestyle and fashion products. Four to five products are carefully chosen by the team of experts based on themes depending on the month, season and/or festival. It will cost you around INR 1500/-. You can even create your own handmade DIY goodies box and gift it to your girl to make her day.
Stylish Handbag:
This is something which a girl can ever say a No to and she can never have too many of it. The bags are a must and top the favourites' list of every girl. You can gift a branded bag of her favourite brand and colour which is sure to become her next favourite thing after you. The branded bags starts from INR 1500/-.
Give the best gifts to the best people. There are chances that your special ones will like one of these products being gifted to them from someone as close as you. So, don't hesitate, just select one that you think the other will love.