5 Places To Visit In India In November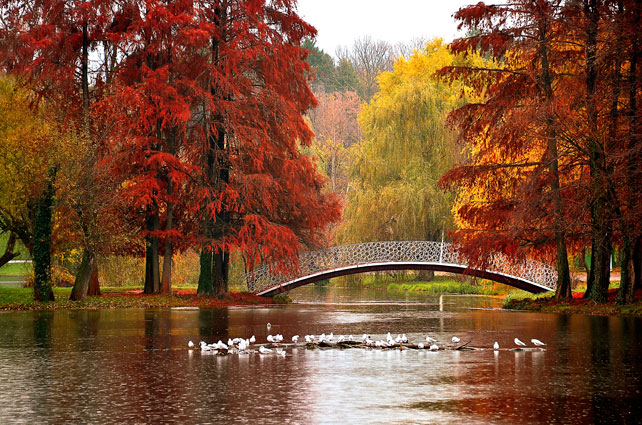 A poet's fascination or some lyrics of a serenade, our country India can be anything for a traveler who is here to explore. With monsoon leaving behind, we are all set to welcome the cool winds and snow. November is a month to travel, with birds flying down from all over for the winters and festivals getting marked on the calendars.
You can plan your travel with your family, friends or even a solo trip.
5 Places To Visit In India In November
Here is the list of best places which attracts tourists and must be visited during this month.
1)    TARKARLI, MAHARASHTRA: If you are a beach fan, this place is definitely meant for you. One of the most beautiful beaches, Tarkarli offers scuba diving destination, long stretch of white sand and dolphins. A perfect beach holiday for November. You can also find a fort by the sea, a calm and lazy lake by the sea and an enjoyable boat ride.
2)    SANASAR, JAMMU & KASHMIR: If you want to stretch your arms, paraglide over Kashmir' valleys, play golf, trek and rock climb, mark your calendar and start planning for Sanasar. A little known town to be visited during November to have a right mix of peaceful and calm holiday with lots of adventures.
3)    HAMPI, KARNATAKA: Once a capital of prosperous Vijaynagar empire, Hampi, is located amidst the ruins of ancient Vijaynagar empire. It is known to be the most historically significant places in India. Home to many Royal Pavilions, Platforms, Temples and Monuments, Hampi is a UNESCO World Heritage Site in India. The VIRUPAKSHA TEMPLE is an important religious and pilgrim site for Hindus. Having rugged and rocky environment, Hampi becomes every bag packer's delight.  Cool and pleasant weather makes Hampi a perfect getaway in November.
4)    PUSHKAR, RAJASTHAN: A destination for traditional lovers. One of the oldest cities of India, Pushkar is considered to be of great cultural and religious importance which gets active and alive in the month of November. A place with lots of temples with a rare one dedicated to Lord Brahma and a holy lake, the place is also famous for its ANNUAL PUSHKAR CAMEL FAIR that takes place in the month of November. Enjoy the colorful atmosphere of the fair or a laid-back evening on Pushkar River's banks.
5)    KOHIMA, NAGALAND: Kohima, the capital of Nagaland and the land of Nagas; the fierce warrior tribes. Kohima is a part of 7 sisters in the North-Eastern part of India. Offering a visual treat to the visitors, owing to the rolling green hills with mountainous background. The HORNBILL festival organized here showcases the traditions of 16 different types of Naga tribes and its rich culture which makes it a major tourist attraction.
Time to plan the travel for some peace for mind and exciting adventures. What are your plans folks?