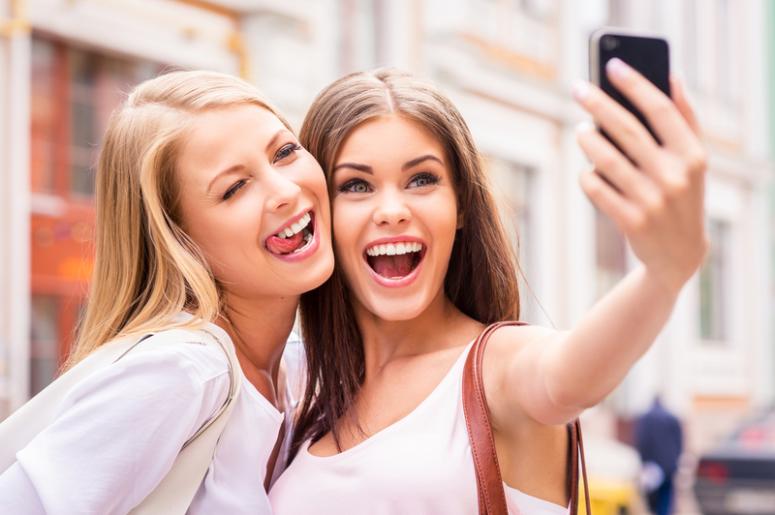 Be it Personal or Professional, nothing is complete without a Mobile Phone, it has become a very important part in our life.
From Calls to Messages to Video Calls to placing Orders & Bookings, our Phone does it all. It has become our lifeline. We have been using smart phones for quite sometime now and as always Camera is something which comes first in our mind while buying a Phone because, being a camera so handy which allows us to take our own snap in such an easy way who wouldn't like to click and get clicked?
If you are also looking for a selfie camera phone within a budget, here we bring you the list of top 3 options to choose from, making it as easy for you as possible.
3 Best Selfie Camera Phones Under 10,000
Check out before you make a purchase.
MICROMAX CANVAS INFINITY:
Launched on 22 August, 2017, the phone has a 5.7 inch display, resolution of  720*1440 pixels. The smart phone is powered by 1.4 GHz Quad Core Qualcomm Snapdragon 425 processor with 3 GB of RAM.
Specifications:
Storage: 32 GB.
Operating System: Android.
Primary Camera: 13 MP.
Front  Camera: 16 MP.
Battery: 2980 mAH.
Price: Rs. 9999/-.
XIAOMI REDMI Y1:
For taking selfies under 10k, Y1 stands at number 2 in the list. With an affordable cost and the best selfie experience, it offers 16 MP shooter in the front camera, enabling you to take amazing selfies without spending too much from the pocket. As such there is no complaints found about the performance, but it is felt by some that the build quality could have been improved.
Specifications:
RAM & Storage: 3 GB & 32 GB.
Display: 5.5 (720 * 1280).
Processor: 1.4 GHz, Octa.
Operating System: Android.
Primary Camera: 13 MP.
Front Camera: 16 MP.
Battery: 3080 mAH.
SOC: Qualcomm Snapdragon 435.
Price: Rs. 9999/- .
GIONEE S10 LITE:
It is a cheap version of a bit high range smart phone. Launched back in December 2017. S10 Light comes with premium body design with mirror finish at the back. Ample amount of RAM but a little slow processor which can handle your daily tasks.
Specifications:
SOC/Processor: Snapdragon 427 – Quad Core, 1.4 GHz Processor.
Display: 5.2 Inches, 720*1280 px.
RAM/Storage: 4 GB/32 GB Inbuild, SD Card Supported.
Primary Camera: 13 MP.
Front Camera: 16 MP (Front Flash).
Battery: 3100 mAH Battery.
Operating System: Android 7.0.
Price: Rs. 8500/- .
So, here comes an end to our Top 3 list. Now its upto you to decide, which one to buy. Think wisely depending on your budget and check out first in the Market, both Online and Offline and go for the Bes which suits your needs and demands and satisfies you.
Happy Shopping!