12 Best Hindi Holi Songs For A Perfect Holi Party
Holi is one of the most celebrated Hindu festivals in India. It is religiously celebrated around the country by one and all. The festival is well known for Colors, Bhaang, Thandai, Fun Parties and lots of Rain Dancing. The mood of a Holi Party depends on the music played during the season.
Here we bring you the list of latest as well as popular songs for a perfect Holi Party!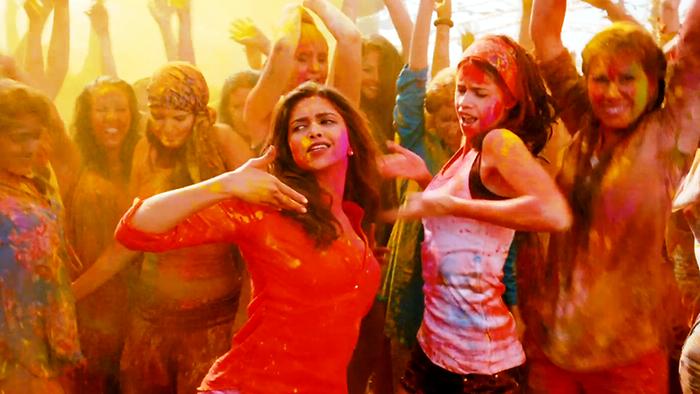 Hindi Holi Songs for Holi Party:
HOLI BIRAJ MA:
The song is one of the latest entries in the list from the movie Genius. The song has latest music style and rhytm and is beautifully sung by Jubin Nautiyal.
RANG BARSE:
The chemistry between Amitabh Bachchan and Rekha made this an evergreen song for the holi festival. The song was sung by Amitabh Bachchan in the movie Silsila.
GO PAGAL:
The song is from the latest movie Jolly LLB 2 which was released in 2017 starring Akshay Kumar and Huma Qureshi. Go Pagal song is a wonderful song to shake your leg on during the festival rain dance. The song is beautifully sung by Raftaar and Nindy Kaur.
DO ME A FAVOR LETS PLAY HOLI:
It is one of the fast paced songs which portrays the fun side of Holi celebration. In a traditional avatar, you can see Priyanka Chopra grooving with Akshay Kumar. The fusion of western with desi is what makes it a must needed peppy number for the holi celebration.
BALAM PICHKARI:
The song is famous because of its fun beats and rhythm which makes your feet tap and you join the dance floor. The chemistry between Deepika and Ranbir makes it a beautiful song. Groove on the song with your friends and your spouse and feel the richness of the festival with love.
These were top 5 Holi songs from Bollywood movies. Apart from there, below is the list of Hindi holi songs along with movie/album names.
Soni Soni from Mohabbatein
Hori khele raghuveera from Baghban
Badri ki dulhaniya from Badrinath ki Dulhaniya
Jogi ji dheere dheere from Nadiya ke paar
Holi ke din from Sholey
Aaj na chodenge from Kati Patang
Dekho ayi holi from Mangal Pandey
Did we miss any song? Comment below!
and Happy Holi 🙂